Meadow Pipit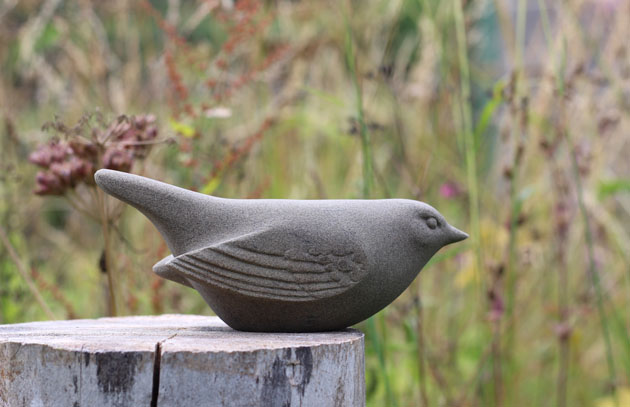 Meadow Pipit sculpture – carved in Yorkstone – 8″ x 3″ x 3 1/2″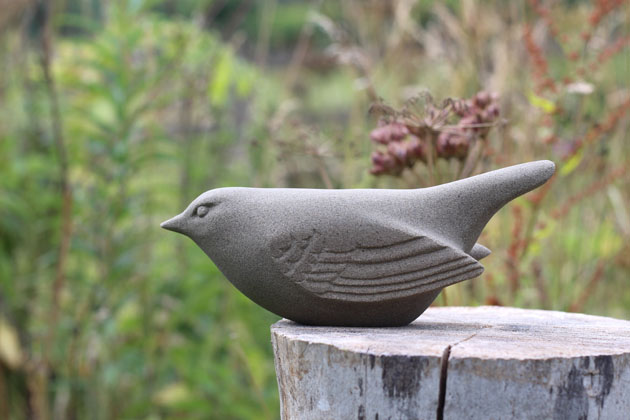 The Meadow Pipit is a small, streaky yellow-brown bird with pale legs and white outer tail feathers, its high piping call a familiar sound on the North York Moors.  In spring, in the breeding season, it is seen performing its fluttering, parachuting display.
My sculpture shows this little bird alighted on a post, leaning forward slightly – its shape simple, and smooth, with the wing details carved in sharp contrast.  The stone is a fine-grained sandstone and is suitable for indoors or as a feature living outside in the garden.
Meadow Pipit sculpture – Yorkstone – 8″ x 3″ x 3 1/2″ – £250.00

Ordering and Shipping
Please contact me if you are interested in purchasing this bird sculpture.
Price includes postage and packing in the UK.