Birdbaths
One of the very best ways of attracting birds to your garden, is by providing water for them.  They will thank you when thirsty, but also when in need of a bath – to do essential cleaning and preening to keep feathers in tip-top condition.  You'll find them queuing up to take their turn,  providing endless hours of watchable antics, flitting and sploshing in their Birdbath.
Make sure you place it somewhere near cover, or branches where they can dry off – and of course where you can easily see it!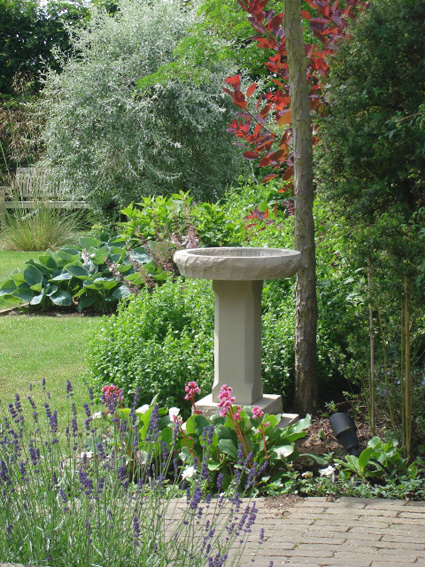 Yorkstone Birdbath – carved from the finest quality sandstone with simple detailing for enduring good looks.   The Birdbath is in four sections, each one pinned for safety and ease of fixing.
Height: 27″   Top: 18″ diameter.  Also available with 12″  square or octagonal top.
Tall Elegant Birdbath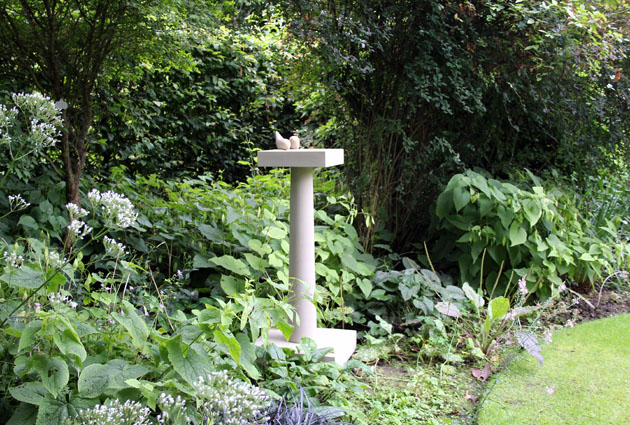 A Birdbath in Yorkstone, with a refined and contemporary feel – two stone birds sit on the top to add a sculptural flourish.
Made to order – further images and details here