Tall and elegant stone Birdbath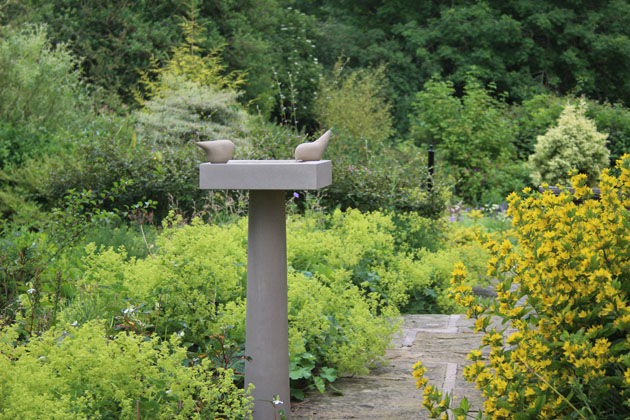 At this time of year I'm always busy making birdbaths, which I love, as I know the joy of watching birds flit to the bowl rim, sip water, or take the plunge for a full, splashy bath.  What a joy it is to watch.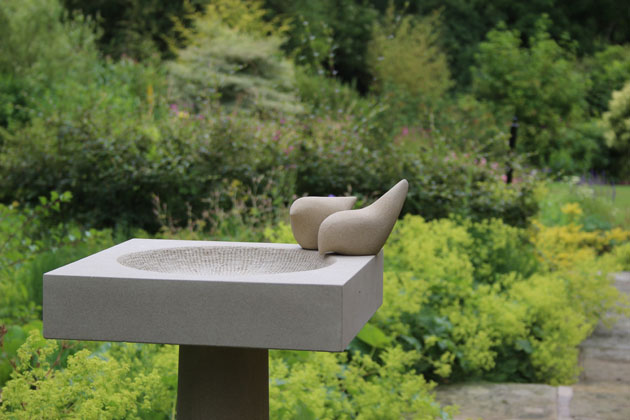 All my birdbaths are individually made by hand in a very good looking and durable sandstone.  This latest one I've made tall and slender, with very simple lines.  The square top sits on a tapered, turned column, which leads down to a large solid square base.  All the surfaces are rubbed smooth to give a very clean and refined finish.  I'm very pleased with the contemporary feel and elegant look of this birdbath, it works as a great contrast to foliage and flower planting.
To make the birdbath a bit special I've sculpted two small birds to perch on the top at the edge of the bowl.  (I don't seem to be able to stop moving the birds around, and re-positioning them, placing them on this side, then that, opposite and together – perhaps together is best, what do you think?)