A Grand Sculptural Leaf Birdbath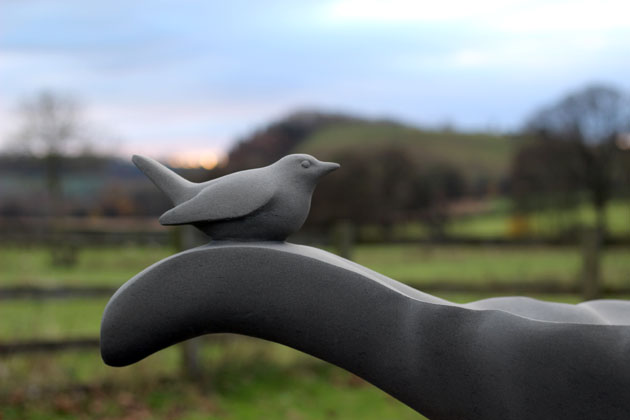 A carved bird is perched on the stalk end of this grand leaf-shaped birdbath.  The natural curves, flow and undulations of a fallen leaf make an ideal shape to hold water for garden birds, creating a beautifully decorative as well as functional feature.
Watching wildlife enjoy the garden is a great treat and this handsome Leaf Birdbath is size enough to encourage a whole flock of visitors!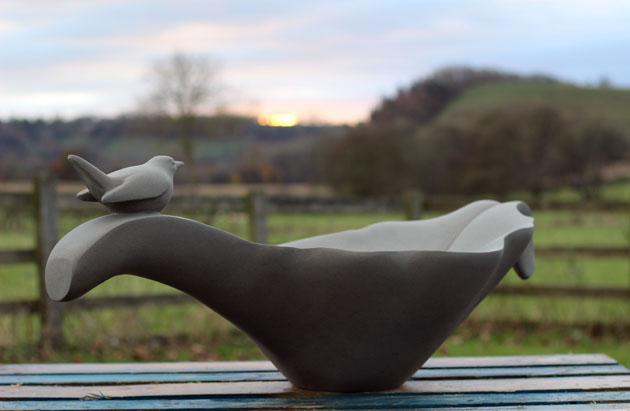 Happy drinking, bathing and enjoying little feathered friends.
Other Natural Stone Birdbaths I've carved.