A Moment to Sit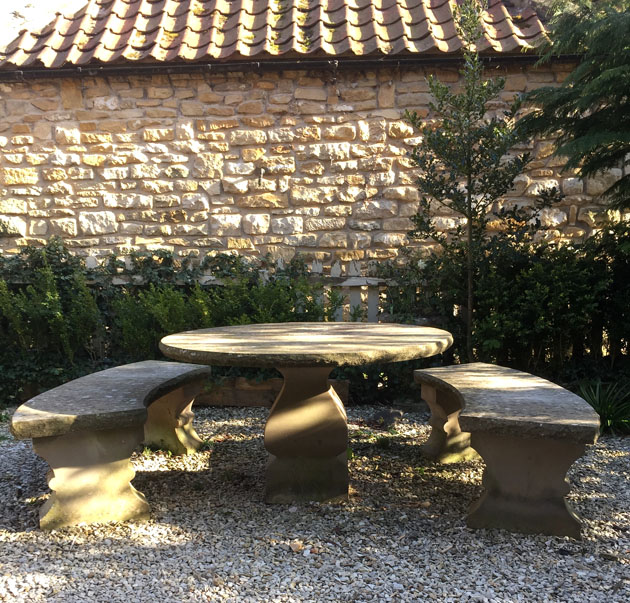 Recently I received a call from a customer asking if I could make a stone bench to match the ones they already had.  It turns out that I made this circular table and curved benches for them some twenty years ago and over that time they've been greatly enjoyed for gatherings, outdoor meals, sitting and unwinding, and generally relaxing in the garden.
The new bench is straight, and long, for a sheltered spot against a wall.  Here I'm working on the bench legs, ensuring the finish is just so.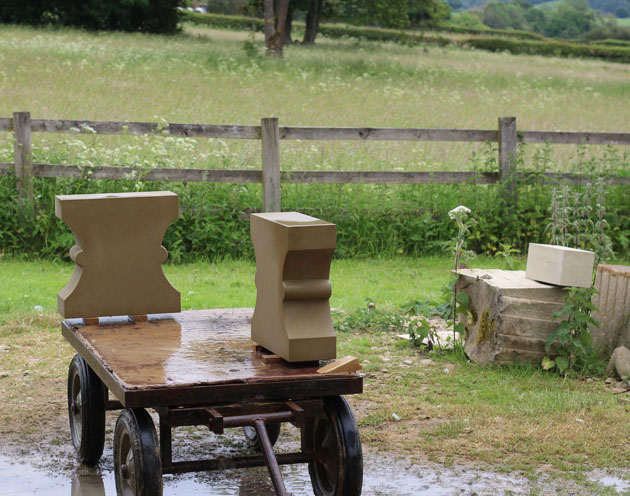 When I'm happy they'll join the top, which is already loaded for delivery – a simple design in the best quality Yorkstone, this bench will last a lifetime, (at least), and offer many moments to sit.
A further call from the customer, after delivery and putting the bench in place, to say it was an absolute joy to come home to, and it had been christened in the quiet pleasure of sitting with gin and homemade rhubarb cordial in the last of the evening sun.