Affordable Art Fair, Battersea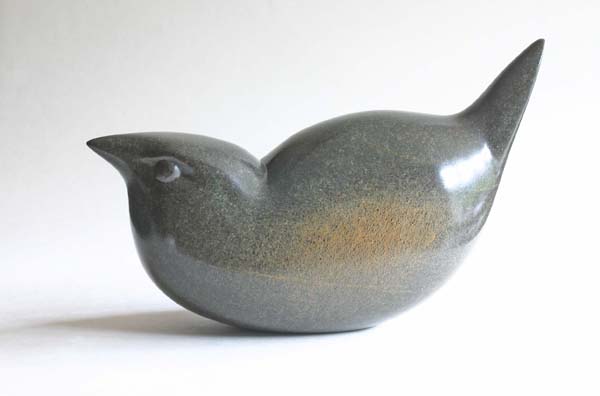 The last few days have been spent giving my sculpture final polishing ready for the Affordable Art Fair where my pieces will be shown by Stephen Jack, of Jack Fine Art.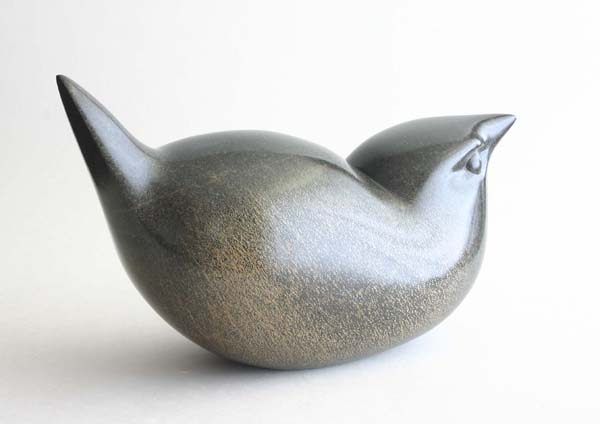 Jack Fine Art are regular exhibitors at the Fair and will be featuring a number of artists on Stand A12.  My stone carvings will be shown alongside bronze sculpture by Ian Edwards and paintings by Caroline Riley and Diana Armstrong among others.
Affordable Art Fair, Battersea
23-26 October, 2014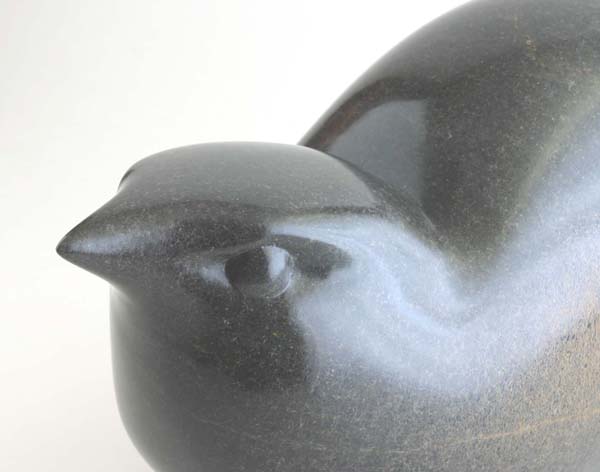 This piece is called Fugol – a name which comes from the old English word meaning 'bird'.  Fugol is carved in Serpentine – a stone from Zimbabwe known as Springstone.
Springstone is a very hard, iron bearing Serpentine, found in Tengenenge and has a reddish brown outer layer, with a much harder, close-grained heart, which polishes to this very beautiful black colour.  You can see the glow of russet just showing on Fugol's wings.    I'm told that it is called Springstone because when working it, the chisel just 'springs' back at you!
Hope you can get to the Fair
'October sees the return of London's friendliest art fair, welcoming art lovers, art connoisseurs, and art novices alike to discover affordable art by thousands of artists under one roof. Our 112 participating galleries come from all over the UK and abroad, bringing their choicest selections for you to browse, buy, and enjoy'.
sounds good, doesn't it?