Vase – Moorcroft Cartoon Marble
Colouring in stone is brought about by the congregating of minerals, each lending their own unique hue, in varying vibrancy and intensity.  Here in Moorcroft Cartoon Marble many have gathered in joyous harmony, and definitely in party spirit.
The blues, browns, greys and contrasting orange dancing midst red veins and around pockets of creamy crystalline flourishes.  It is jazz.  It is an extraordinary symphony of warm, Autumnal colour.
Each vase a small, rounded vignette – but so expressive of this Devon stone's extraordinary life.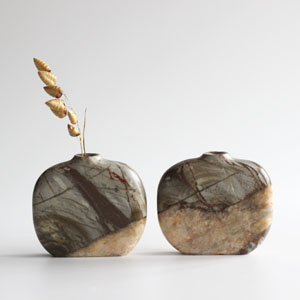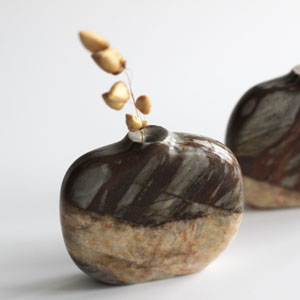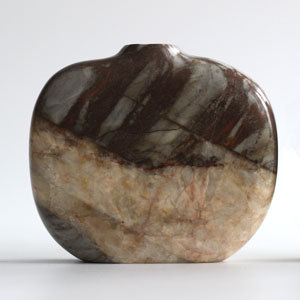 The vase is hand made in a simple design to the finest detail and polished here in my Lastingham workshop as part of The British Marble Vase Collection.  The collection celebrates the beauty of natural stone and in particular the exceptional colour and pattern variation found in British marbles.