Autumn Sculpture Trail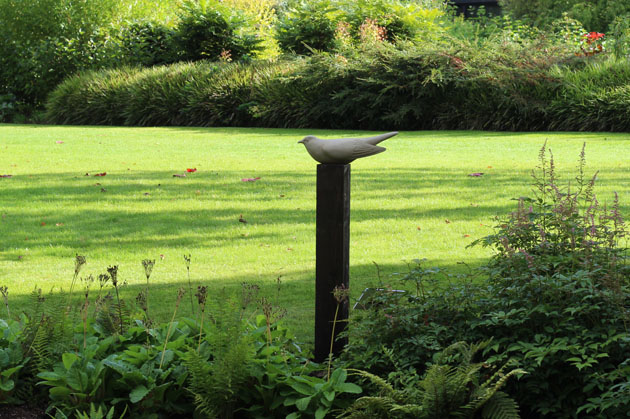 RHS Garden Harlow Carr looked magnificent yesterday when I delivered my pieces for the Autumn Sculpture Trail.
There are around 40 sculptures placed around the garden and the RHS have published a Trail map so you can find them all.  My pieces are along the streamside, in a little cluster near one another – I'm number 7 on the map – which you can see here.
The exhibition runs from 1 September to 31 October, 2017.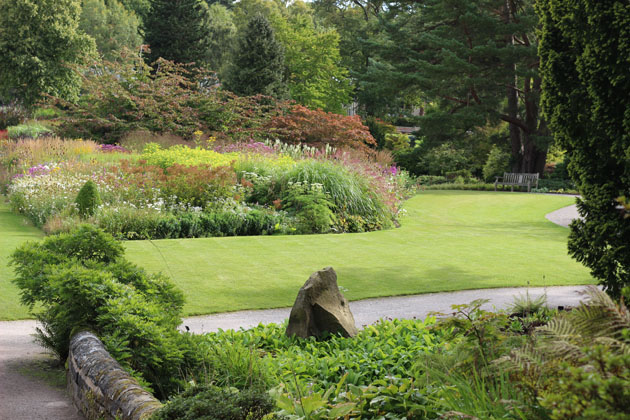 When I arrived at the garden with my sculpture to set up I was met and welcomed by one of the gardeners, Russ who very kindly and ably helped me put all the pieces in place – thankyou so much Russ!  It made the whole task quick and straightforward and in no time I was standing back and admiring my stone birds and animals in the gorgeous Harlow Carr garden in golden Autumn sunshine.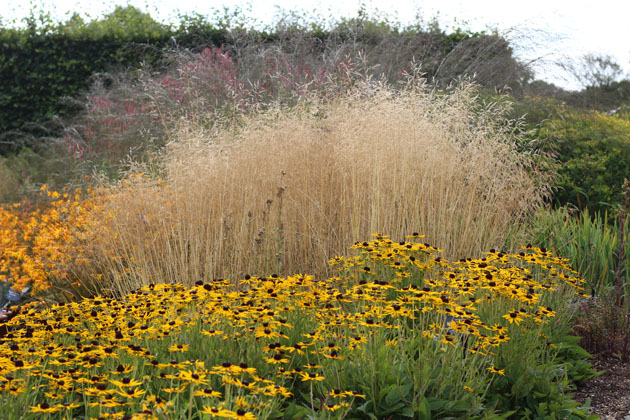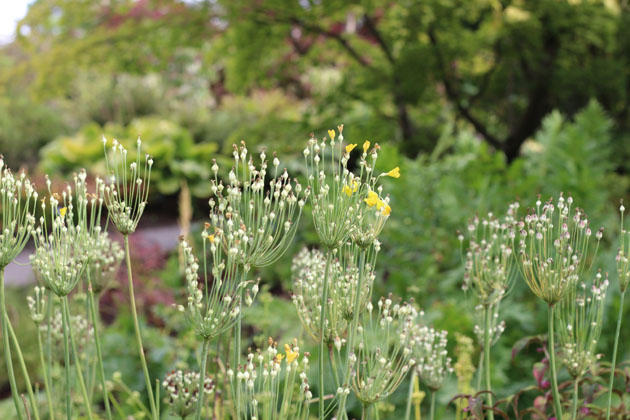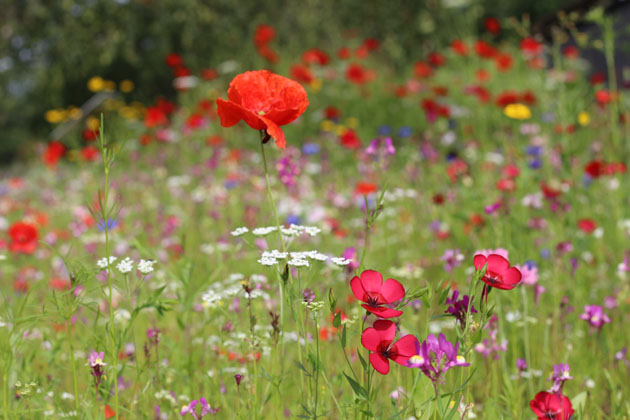 While there I had a little meander round the paths to see the garden and planting.  I love some of the colour and texture combinations in the borders and flower beds,  it feels very grand to have my carvings displayed in the heart of all the striking and extremely beautiful landscaping.  I left them there feeling very happy and a bit proud.
I hope you will be able to visit the Sculpture Trail – no, I encourage you to visit!