Barclays Bird sculpture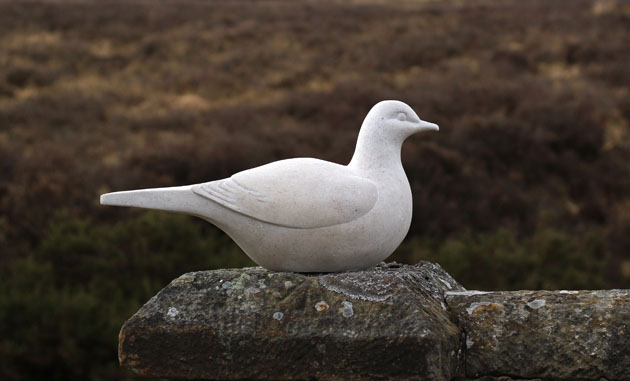 This is Barclays Bird – a sculpture carved in Portland Limestone.
The stone I used for carving Barclays Bird was from a large pallet load I purchased last year.   I learned that the stone was destined for the tip, or to be crushed, and I thought it really should be re-used or re-cycled in some way, so it was delivered to the workshop.  It came from the old facade of Barclays Bank in Scarborough which was demolished and the pallet load was what remained of it.  The stone pieces are all different sizes, some shaped with carved mouldings, and some in a very sorry state.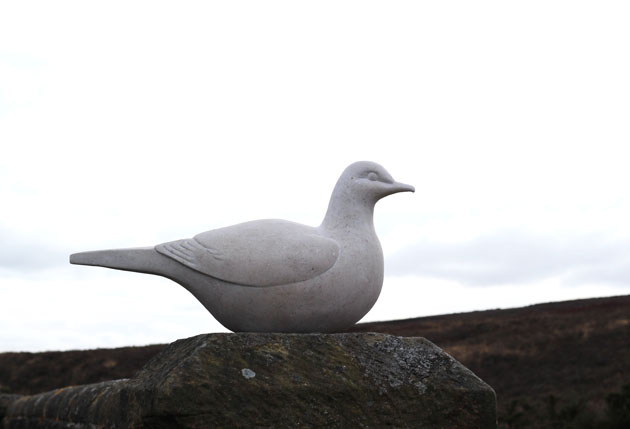 Here my bird sculpture sits on the bridge over Fairy Call Beck, on the road leading over Hutton Ridge towards Chimney Bank, Rosedale on the North York Moors.  In the first image you'll see the datum mark on the bridge pillar, Barclays Bird is sitting on it, marking exactly 1023 feet above sea level.
The stone now living another life.
Barclays Bird sculpture.