Off to the beach!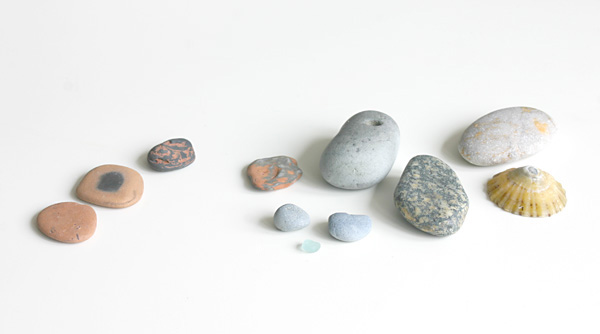 Do you rush and splash and launch right in, or tippy-toe like me?
As a special treat yesterday afternoon, I went to Runswick Bay to swim in the sea.   The tide was in and the sea smooth and calm, it was hot.  I walked out and by the time the water was just above my ankles, I wondered whether it had been a good idea!  It felt so cold, bone achingly cold.  Before long of course, water about midriff, I was getting used to it and able to dive in to swim.  For moments I was unable to breath, but kept pulling and kicking and before long was feeling the exhilaration of moving through the water.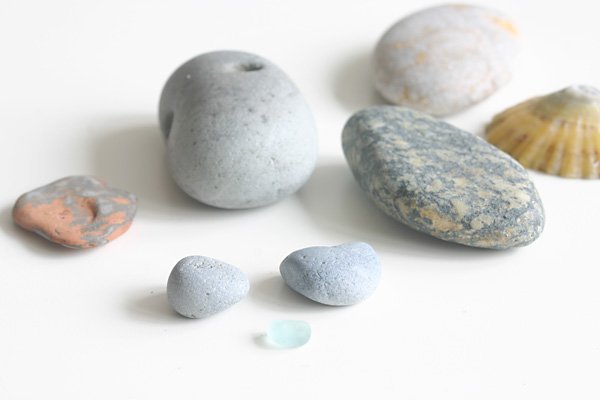 I'd forgotten just how energizing and enlivening swimming in the sea is – Runswick Bay is a beautiful place for it.  Whilst treading-water I looked back towards the shore at the higgledy white painted cottages rising up from the sea, at the golden sand of the beach and the protecting curve of Lingrow Knowle (these rugged cliffs shelter the bay from wind).
After my swim I walked along the shoreline, looked for fossils and collected a few pebbles which were the colour of the sea.