Beautiful & Useful Fair
Today I received the flyers for the Beautiful & Useful Craft Fair at Sussex Prairies where I'll be showing my 'beautiful and useful' stone pieces on Saturday 18 and Sunday 19 September 2021.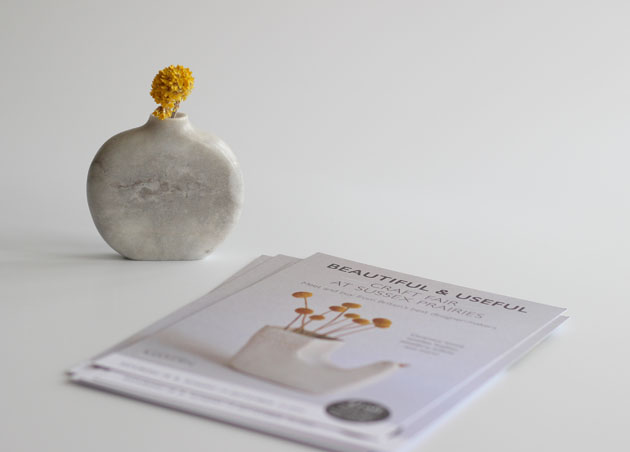 The event partner is The English Garden magazine, so look out for details there as well (they're running a ticket competition too)  – or if you'd like a flyer sending just let me know and I'll post one out to you.
I'm really looking forward to the Fair, and have some wonderful new pieces to show and am busy making some of your favourites as well, like the marble vase here, so plenty to choose from.
Hopefully see you there.