The Big 100 Artists Exhibition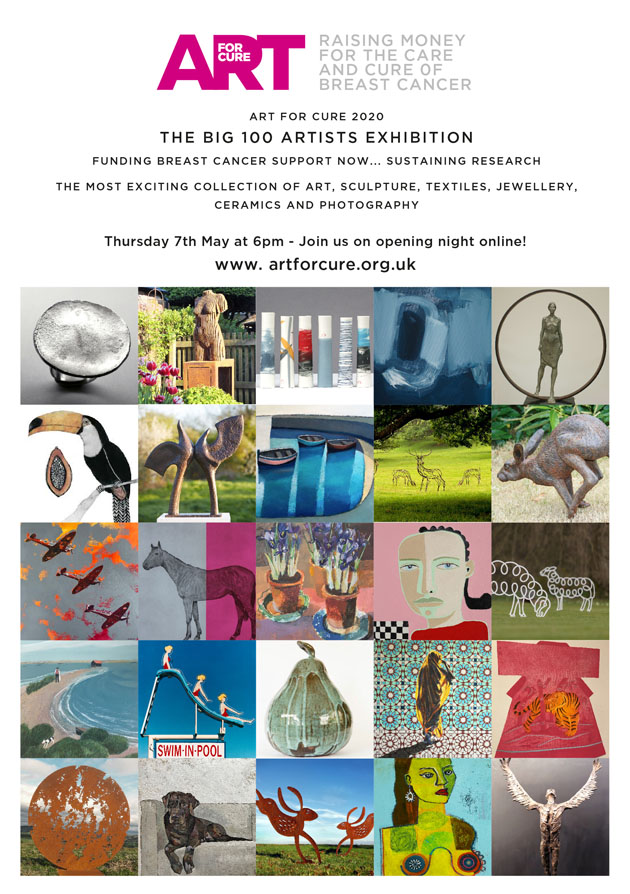 What a wonderful curation this is – all my stone sculpture was looking forward to being shown in the gardens at Glemham Hall alongside the other pieces, but it wasn't to be.   With a herculean effort by the Art for Cure Team the exhibition is online instead.
Happy browsing!
Opens 6pm 7th May 2020 here online – don't miss the first viewing!
Join us for an incredible sale of art, sculpture, bespoke jewellery, designer textiles, photography and ceramics from some of the most accomplished contemporary artists in the UK.