Big Garden Birdwatch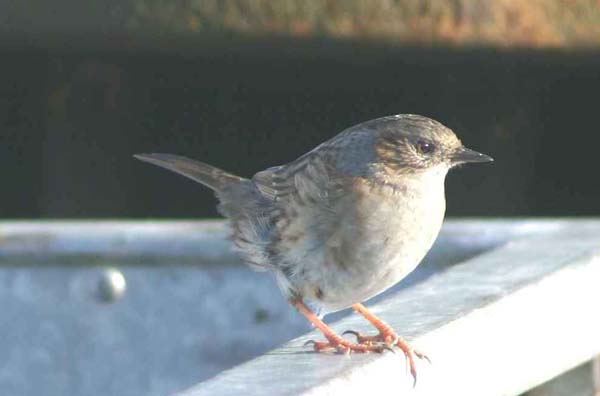 This is a Dunnock, perching on the edge of my trailer.  This bird became the star of my Big Garden Birdwatch last year.  This afternoon I'm getting ready for the 2014 watch, filling up feeders and making sure the birdbaths are topped up with fresh water.  I love this dedicated hour of watching my birds, and recording them – I will have my sketchpad too, so I can make a few drawings (if the birds are not too skittish!)
Are you doing the RSPB Big Garden Birdwatch?
Hopefully all my regular birds will turn up, and perhaps some new faces will make a show too.  Last year there was quite a lot of snow on the ground and it was much colder, so it will be interesting to compare.  It is really easy to get involved, just go to the RSPB website to read about how you can help and take part.
Big Garden Birdwatch – January 25th and 26th, 2014 – all you need to do is spend an hour of your choice this weekend counting the birds in your garden.   What could be better!