Big Garden Birdwatch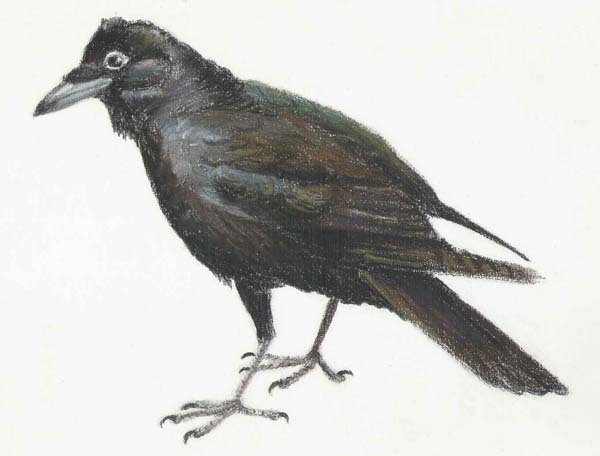 I love to join in with the Big Garden Birdwatch (in my little garden), and yes, I'm all ready to list my visiting birds on the 24th and 25th January, 2015.  Actually there isn't really much to do in preparation – I do anyway keep my feeders regularly topped up, particularly at this time of year, and my birdbath filled.  This year I will make sure however that I have somewhere comfortable to sit, perhaps with a cushion (I watch from my workshop, and last year sat on the concrete floor and got absolutely frozen and a very numb bum!).
Apart from the counting and listing of bird species, I like to sketch my little visitors too.  This is by far the biggest challenge as they dash and dart around so quickly, it isn't easy to get a likeness in my drawings.  The pastel sketches here of a Crow and a Long-tailed Tit are from my efforts last year.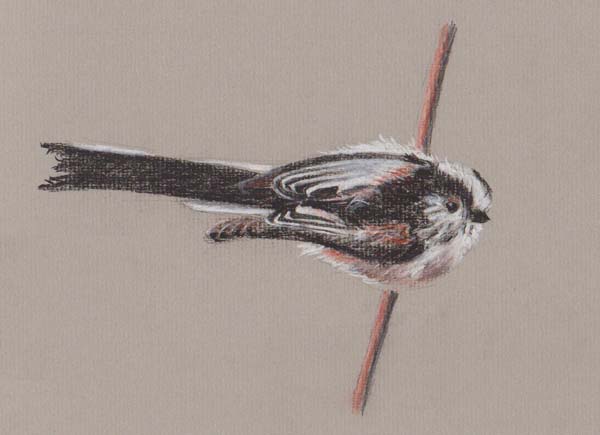 Are you doing the RSPB Big Garden Birdwatch?  Hope so, shall we compare lists afterwards?
If you would like to join in, it is really easy, just spend an hour, at some point during the weekend, to watch and discover the wildlife in your garden – you can register here at the RSPB site.