Bird Sculpture – a pair of Quails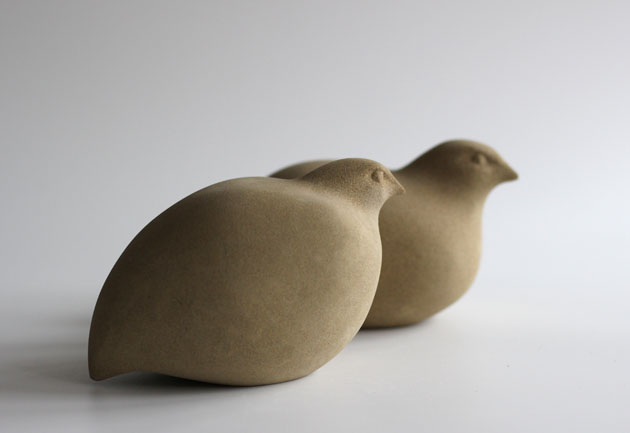 Quails are distinctive due to the combination of their stocky bodies and long, pointed wings.  Their upperparts are brown, streaked and barred with buff, while their underparts are a warm, buffy orange.
In the UK they are a migrant bird and can be found in low-lying parts of northern England as a summer visitor.  They are difficult to see and are more often heard calling from grass or cereal fields.
They're rather a perfect shape to carve, as a bird with a plump, dumpy body appeals to me greatly.  These two are sculpted in sandstone, from pieces as richly quail coloured as I could find.
This pair of Quail sculpture can be seen as part of the opening exhibition at the Watermark Gallery in Harrogate.