Birds Carolling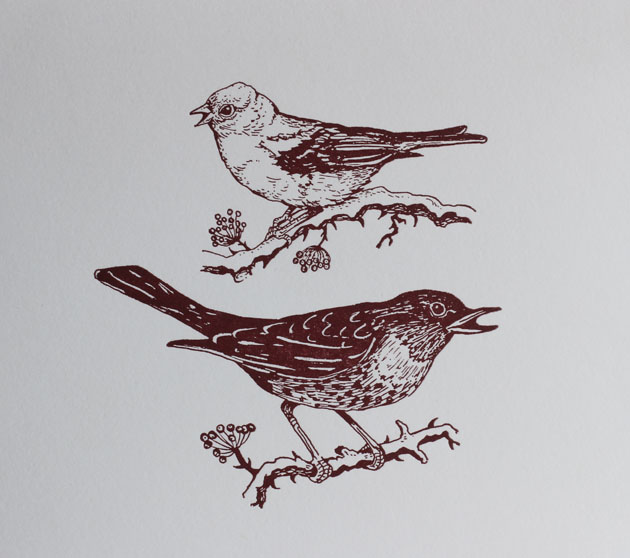 December days are just flying, already it is the Carol Service here in Lastingham this Sunday, 18th – I rather enjoy singing along to carols, though I don't know this one, or its tune.  I was introduced to it by Rosemary Roberts, of The Celtic Cross Press who created a Christmas card with her delightful woodcut drawing and the verse letterpress printed beneath.
This is the verse – from a hymn on the Nativity by Christopher Smart (poet and classicist 1722-1771)
Spinks and ouzels sing sublimely,
'We too have a Saviour born',
Whiter blossoms burst untimely
On the blest Mosaic thorn.
A spink is a chaffinch, the Mosaic thorn is a tree said to have grown from the staff of Joseph of Arimathaea and which blooms at Christmas.
I must sing along to birds 'carolling' more often.