Birdstones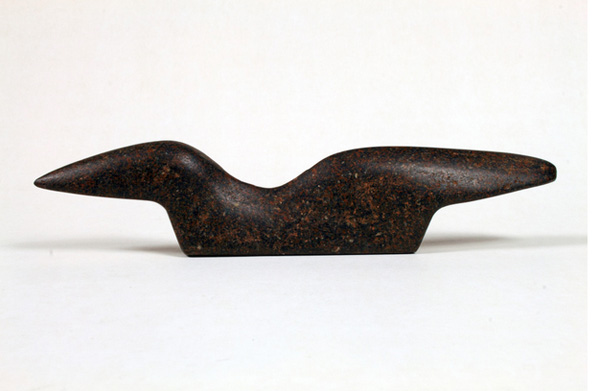 This stone looks just like Polyphant, the Cornish Soapstone that I regularly carve.   In fact, when I saw this bird shaped stone, my first thought was that it looked like one of my sculptures.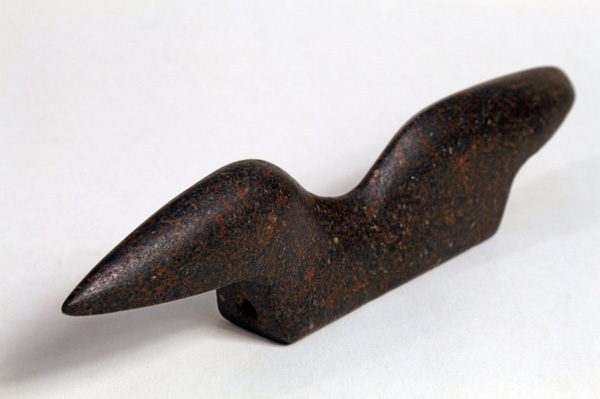 It is one of the Birdstone pieces held by the American Museum in Britain – a museum of American decorative and folk art.
The beautiful, abstract objects are the oldest items in the Museum's collection. They were made around 3,000 years ago, using the 'peck and grind' system. The stone was chipped away to form a rough shape and then smoothed and polished to a high shine with sand or a similar abrasive.
The purpose of these items is unknown and there are a number of theories as to what they were used for. One being that they were used as a weight for a throwing spear.  Another is that they had a ritual or ceremonial significance.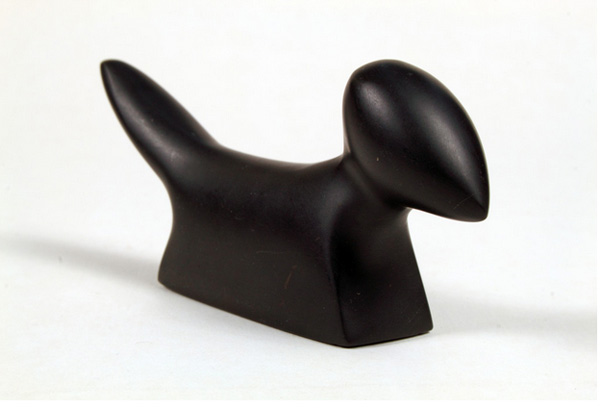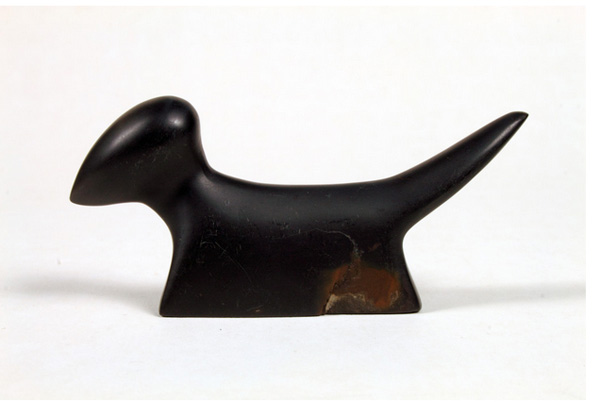 I think I agree with Julian Richards, Archaeologist at the Museum who suggests that these beautiful objects, which are pleasing to the touch, and have an elegant simplicity, would not look out of place as miniature versions of more contemporary sculpture.