A bit of micro-gardening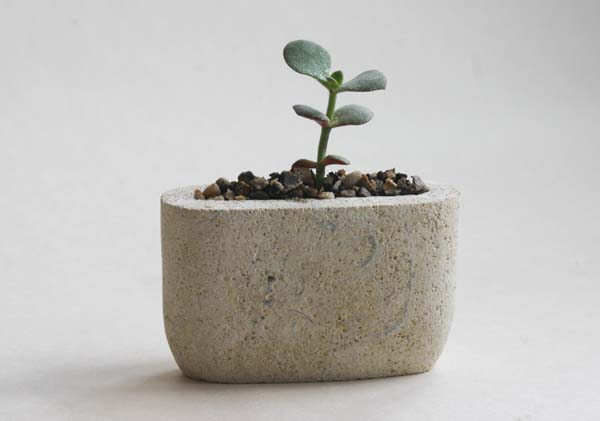 Sleety, snowy, windy cold drove me indoors from the workshop early today – I promised myself that I would give the greenhouse a bit of a cleanup this weekend too, but it will have to be tomorrow now.  I haven't abandoned the gardening idea entirely though.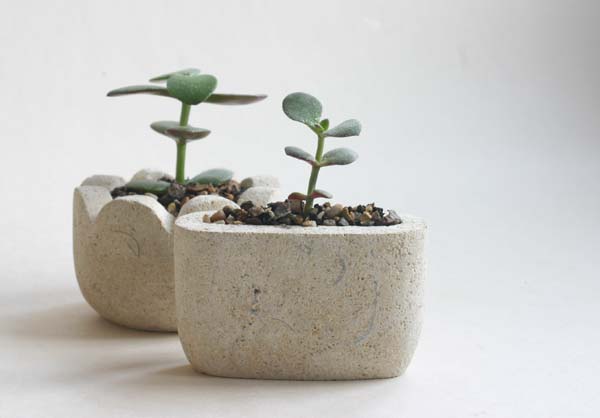 These little pots have been sitting empty on a shelf for some time – a visitor to my workshop saw them and asked if I would make some, but larger, so it has been one of my jobs this week to carve stone pots with scalloped edges for her.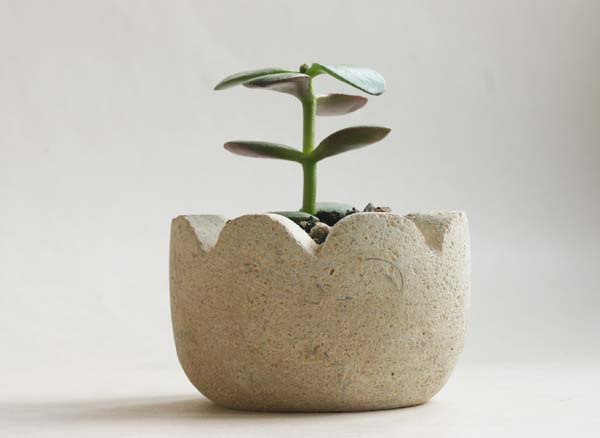 I've really enjoyed a few hours of micro-gardening – taking these tiny, young off-shoots from the main plant, and giving them their own little home.  Fiddling around with rootlets, soil, cuttings and bulbs has been fun and I feel quite refreshed by it and somehow wholesome.  I've even been wondering if I might 'need' a miniature trowel and fork, now I've got going with my indoor gardening, for when I fill my next little container and plant up further pots.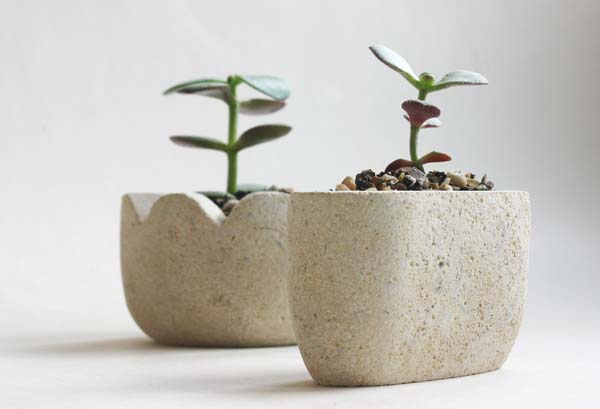 Haven't thought long about the little tools – it has been using my fingers and planting by hand that's been such a pleasure.