Byland by Moonlight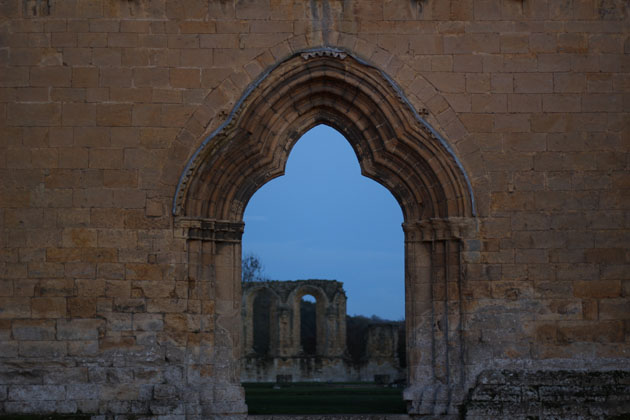 Byland, in North Yorkshire, was built during the 12th century and rose to become one of the largest Cistercian Abbeys in Britain.
The magnificent west entrance to the church is clearly visible, with the west range of the cloister.  The imposing scale of other sections is only hinted at by the ruins.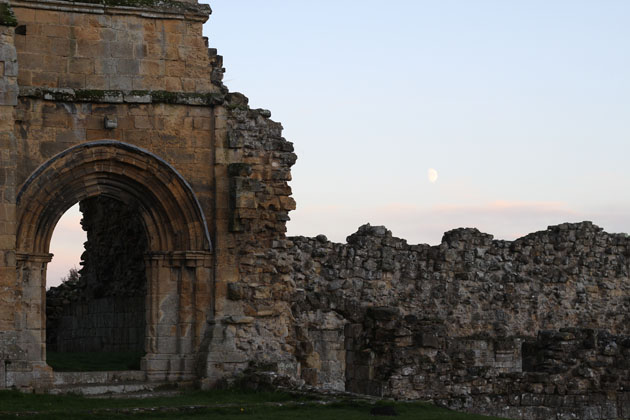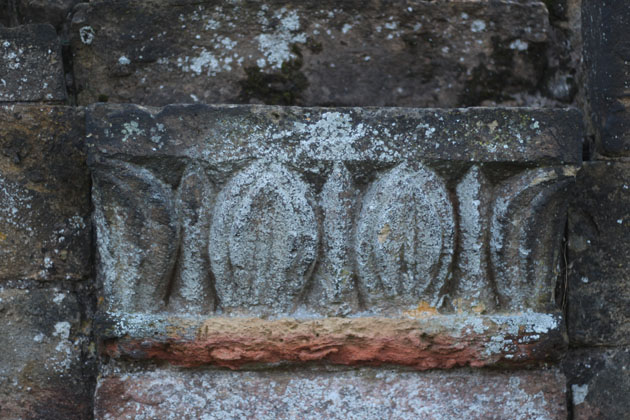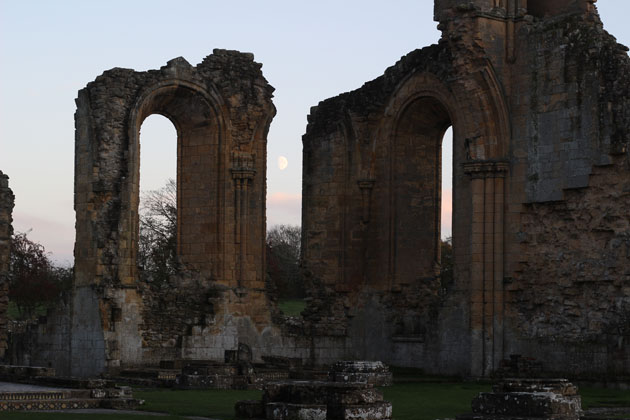 My visit coincided with a clear, cold night.  The rising moon cast a delicate and atmospheric light on the ancient stones.  All told utterly magical.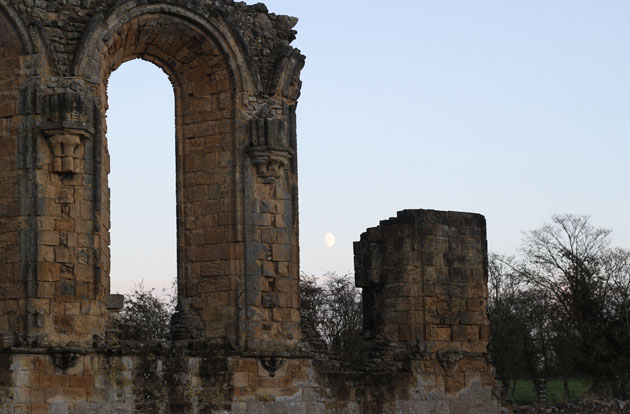 My senses prickled, and further came alive after reading one of the information boards about a ghostly visitor.
A monk at Byland wrote a story about the corpse of a local priest, that rose at night from its grave at the entrance of the Abbey's chapter house.  The ghost wandered to the nearby village of Cold Kirby where it gouged out the eye of the priest's mistress.  After hearing the story the frightened monks exhumed the priest's body and threw it into Gormire Lake a few miles away.
I left Byland to the moon.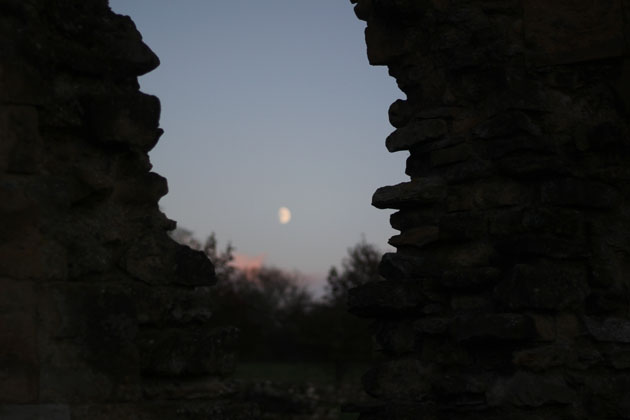 History of Byland Abbey
From marsh to monastery – a shining light of northern monasticism
Visiting Byland Abbey
Byland Abbey
Byland
Coxwold
North Yorkshire  YO61 4BD
Byland Abbey – a truly outstanding example of early gothic architecture.  It inspired the design of the famous York Minster rose window.
English Heritage – opening times and guided tours