Cadeby Stem Vase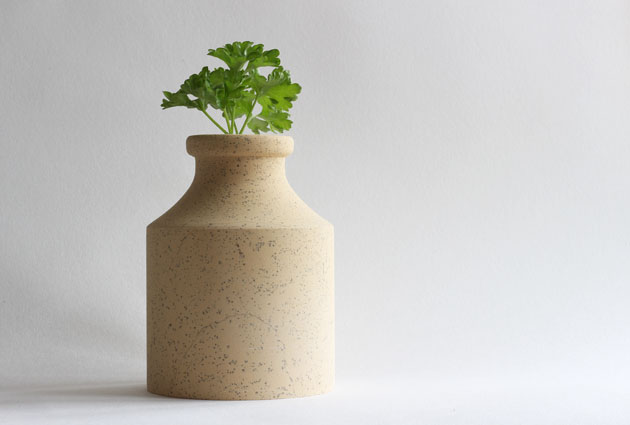 I'm going ahead anyway with thoughts of spring – it has turned distinctly cold with bitter wind here after half a day of warming sunshine earlier in the week.  Birdsong encourages my belief that the seasons are shifting!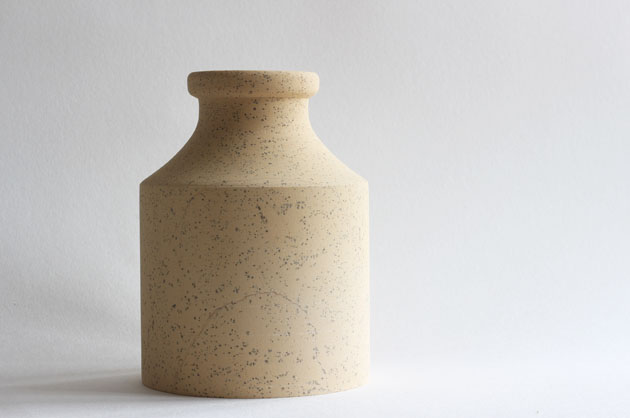 I've been making some Cadeby vases, so at least some uplifting spring stems can be brought indoors.  It seems such a natural thing to do – and so energising.  From just a couple of Freesia flower stems, I catch the gorgeous fragrance each time I go past, or near.
When we were young, my brother, two sisters and I used to set off, equipped with sticks and trowels, to go foraging at Shrogs tip (now known as a Household Waste Recycling Centre).  It was for this reason that we went, that household waste for centuries had been piled there.  We loved digging for glass bottles, jars, pottery and coins.  Some of the heaps had been set fire to, so the glass was melted, or deeply patinated in metalic blues and pinks, which was always a fascination.  Dirty and happy we'd trundle back home chattering about our treasure.
I still have Edwardian inkwells and oil jars, Victorian ginger beer bottles and apothecary jars and many brown and cream glazed bottles.
They've influenced my Cadeby (bottle) vase – I look on this shape with happy memories – it is comfortingly familiar and just the right cheer filled with spring stems (or as in this one, fresh picked herbs rescued from the sleet).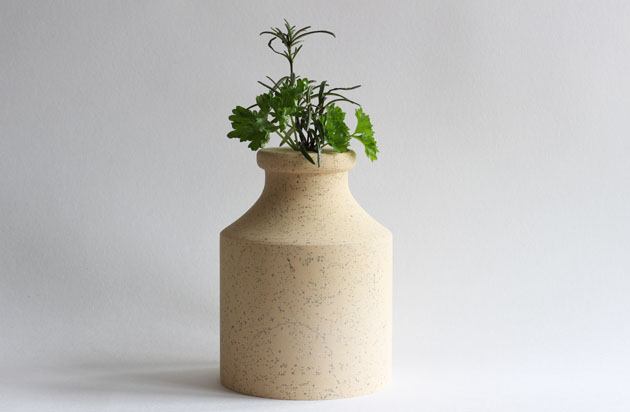 Now in stock – also these ones and other designs are available in the shop.