They're called Shining Stones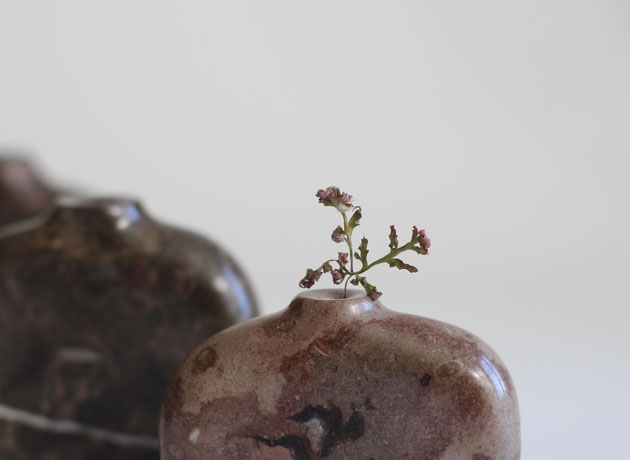 British marble is rare – the only true marbles are quarried in north-west Scotland.  The scarcity of indigenous marble meant that European marbles were imported for quality decorative work.  This was an expensive exercise so alternative sources of special stones were sought, and local hard sedimentary limestones were exploited.  These native British 'marbles' were available in a good variety of colours and textures and by medieval times were used extensively in cathedrals, churches and great houses.   They became known as 'Shining Stones' (the term marble derives from the Greek word for shining or sparkling).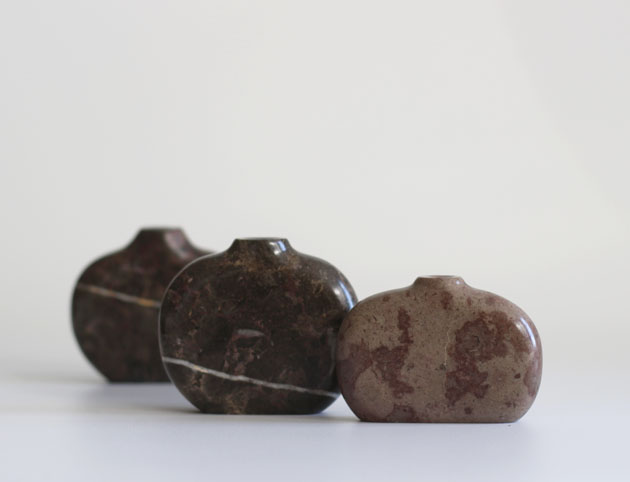 One of these stones, Eskett Red marble is found in the small hamlet Eskett in Cumbria.  The area is geologically known for its limestone formation and the quarry traditionally produces aggregate and crushed stone for industrial applications.  I found this stone through Britannicus Stone, a world leading supplier of British stones and marbles, who excavated polishing beds from the quarry and these intriguing mottled coloured stones came to the surface for the first time.  When polished the beautiful pinks and greys of of Eskett Light, and the deep reds and burgundy, with white veining of Eskett Red are a revelation.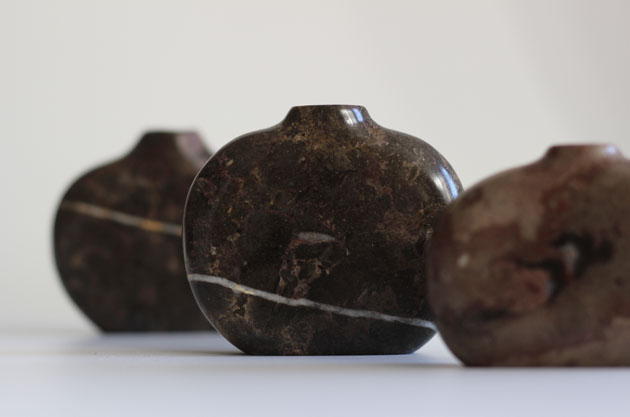 I've carved them here into pebble shaped stem vases.  Working a rare and hard stone requires a slow and deliberate methodology, holding this stone I felt a sort of reverence and a quiet determination to bring it to shape and shine.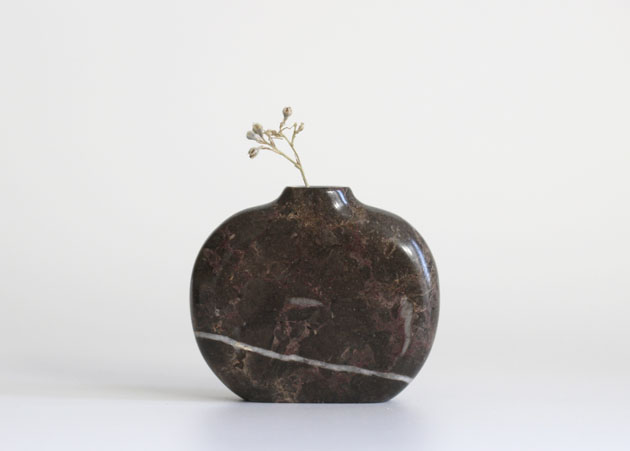 I think Britannicus describes perfectly:
When polished British carboniferous limestone is often referred to as Shining Stone because of the way it takes a polish.  The resulting colour spectrum on the stones is unique and beautiful, one that so perfectly suits the British light and interiors; neither garish nor dull, its palette is perfectly in tune with our landscape.
Discover the Eskett collection online.