New Chisels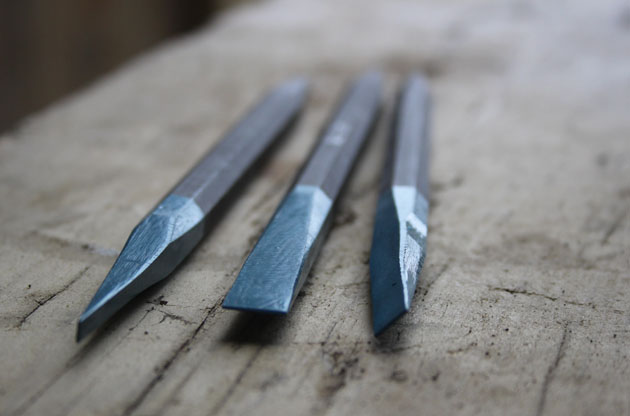 Great excitement in the workshop today – it always is when I get new tools.  I unwrapped them slowly, meticulously and laid them out – three chisels, primarily for lettercutting, but they'll get to carve too.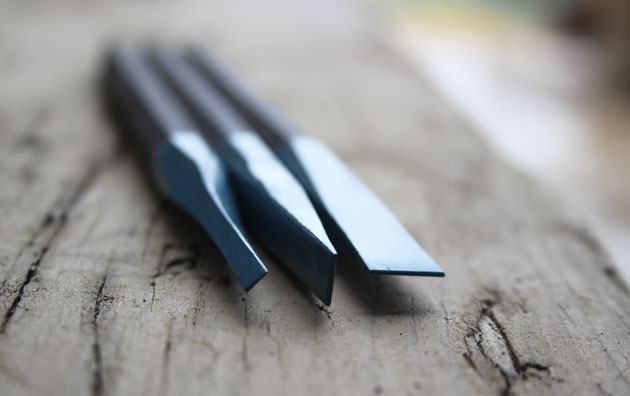 They're pristine, the steel clean and the tungsten carbide tips perfect,  the blue coating friendly and reassuring.  I know they're sound and will work well for me.  Aren't they a beautiful sight?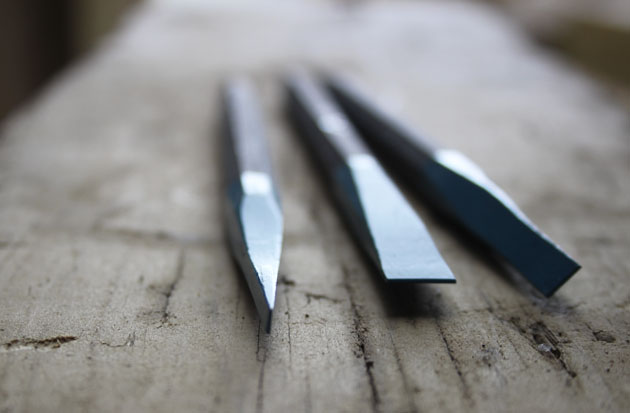 Along the shaft of each chisel is stamped Al-Orr, the maker's mark (R H & G Travis & Son Ltd), and my favourite brand of chisel.
Just for the moment I'm not putting them with my other stone carving chisels, I'll introduce them gently into the dust and their new working environment!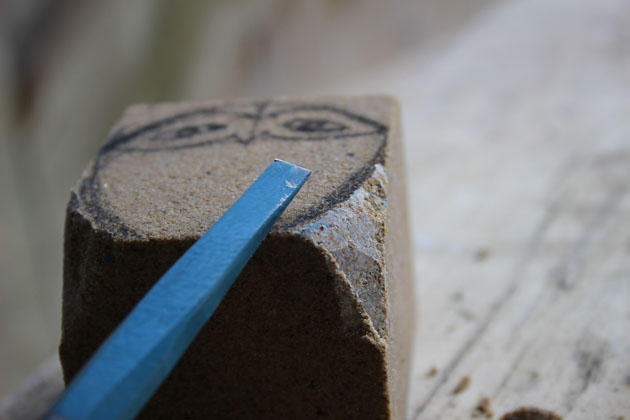 Of course it is no good just sitting looking at them and admiring, however beautiful they may be, so I put them to work immediately.  There's a stage with a new chisel of 'getting to know it', the sound the weight, length and sharpness – but it is not long before it feels my own.  Their first task was a small piece of sandstone – which they turned into an owl shape.  The first few cuts leave blue paint on the stone.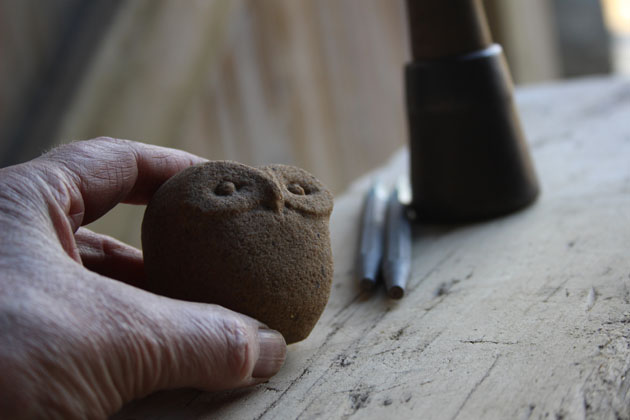 They seem to be working great and settling in nicely.