Colour it stone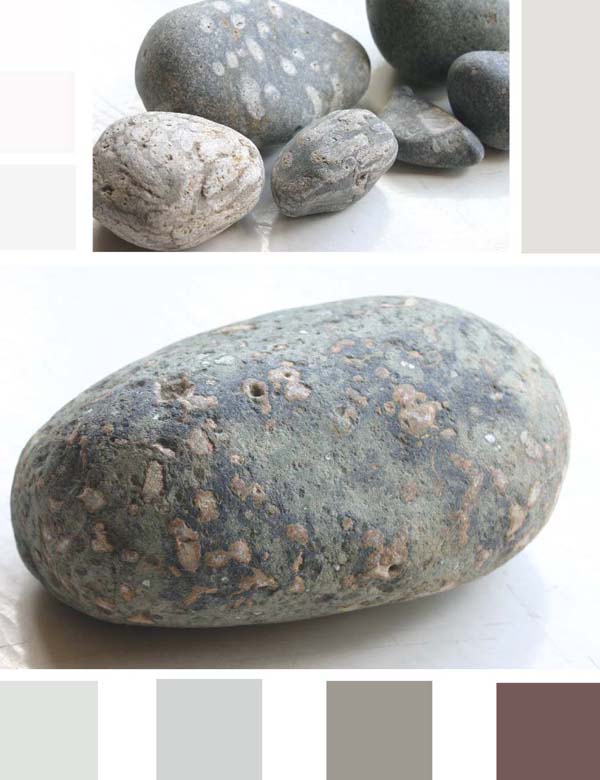 I noticed that the Royal Academy of Arts has stepped into the world of interiors to launch its first paint collection, a unique range of colours selected and developed by artists – the true colour experts.   Art, creativity and colour are inextricably linked,  so it was a natural development to ask a number of Royal Academicians to choose a palette of interior paints featuring colours of significance to their artwork and life.
I thought I would join in – so here's my stone colour range – just in the early testing stages you understand – a work in progress.  To master this subtle scheme, select the chalky white as your base shade and then add textured stone in gentle tones of pale pink and soft grey, then offset with accents of rich brown sandstone, or lustrous dark marble.
Sounds good  – stone is the colour I see.