Constant calling of baby birds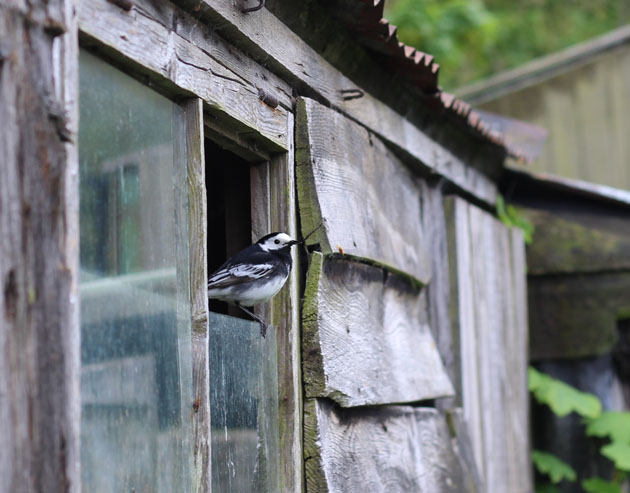 My Pied Wagtail parents are unflagging in their flitting and flapping after insects for their noisy brood.  I see them every few minutes returning to the nest with beak-fulls of flies, run-picking on the way.  As they approach the nest a loud, demanding chirping erupts, so without looking I know when next meal is delivered to wide-open, hungry gapes.
This morning there is another insistent call, which eventually I track down to a very tiny pheasant chick in the grass.  Hopefully it will be re-united with its family.  Of course I feel responsible now and keep checking on it and scanning for adult pheasants.  I worry as it is raining and it is shivering!