Crafted by Hand in Masham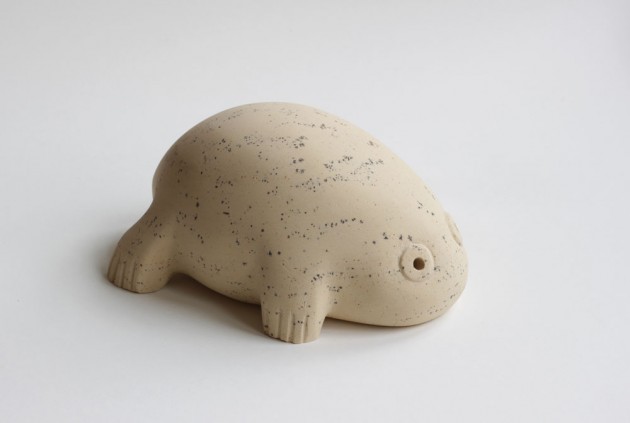 This weekend, on Sunday 2 July,  I'm exhibiting at Crafted by Hand in Masham.  The event is held between 10 am and 4 pm in the Town Hall in the centre of Masham, where there will be around 40 stalls, including jewellery, ceramics, glass, sculpture and printmaking.
The theme for the event this year is sculpture, with showcase stands by Michael Kusz,  Adrian Wood – Artist Blacksmith, and me!  In addition to visiting the showcase stands you can also have a go at willow and paper sculpture with artist Sarah Hall Baqai.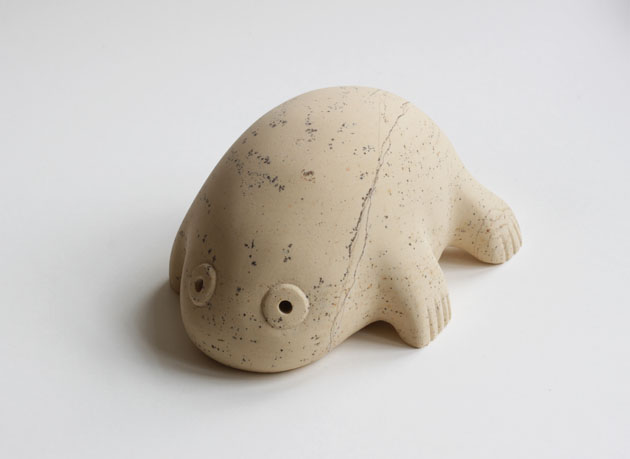 One of the pieces I've made specially for the show is this little sculpture, called Froglet, carved in Tadcaster Limestone.  Satisfying as a pebble – I've held him in one hand and sanded and smoothed with the other.
Sunday 2 July, 2017  10am – 4 pm
Masham Town Hall
Masham