Date Stone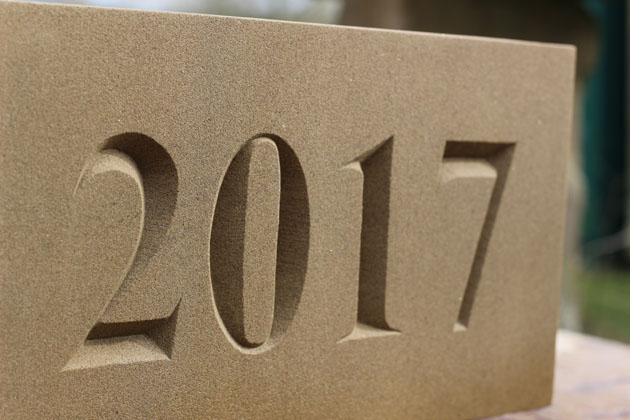 Date stones appear on all types of buildings, on farms, humble dwellings, and major country houses.  They can also be found on industrial, civic and ecclesiastical buildings, varying from a simple inscription carved into the lintel above a door, to elaborate plaques built into the wall or gable.
Often, on domestic and agricultural buildings they consist of three initials in a triangle above the date.  The upper initial usually represents the surname, with the two lower letters giving the initials of husband and wife.  The date usually suggests the building of the structure, but may represent an event such as their marriage, or the date they moved into the property.   Date stones often have some form of decoration around the date, such as a border or symbol.  On estates these can be quite detailed in design and may represent the owner of the estate at the time of building.
Date stones on civic and industrial buildings are often in the form of commemorative stones and usually give details of owners, engineers and even councillors.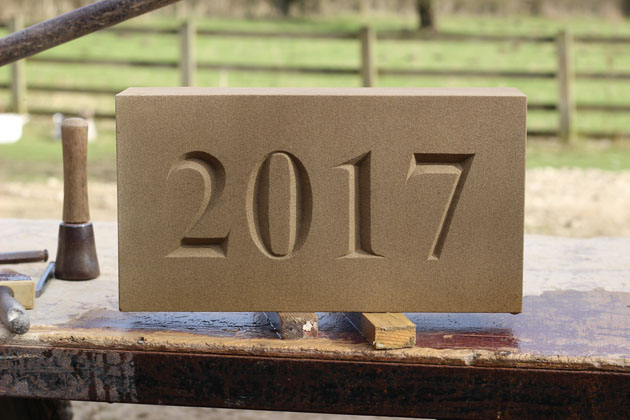 The date stone I've just been carving is a simple rectangle of stone, with large incised lettering 2017.  It represents the date of a new building at Barr Farm and will be built into the end wall.
Barr Farm is located in the conservation village of Old Malton in North Yorkshire.  It is a working farm where they breed pedigree highland cattle, the Doodale Highlanders.  While carving the date stone I was imagining that the building it was going in was for the herd, and thought how appropriate the stone colour was, as it matched the cattle's long wavy coats.  (Turns out the building is not for the Doodales!)
Barr Farm also has an absolutely beautiful cottage, converted from a little barn on the farm, where you can stay – Doodale Cottage.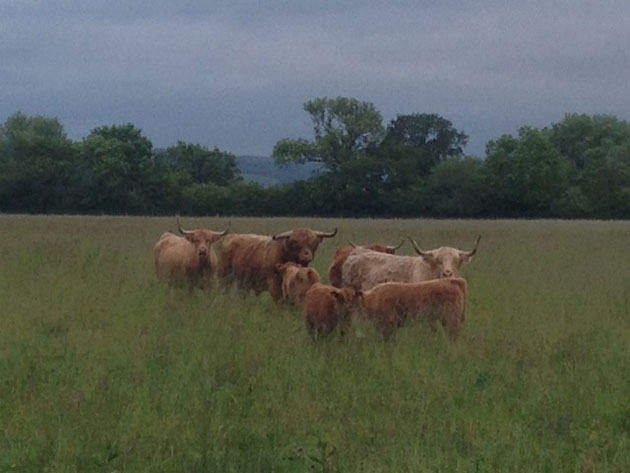 Here are those cows – see what I mean about the stone colouring!