One day I'll carve a goose sculpture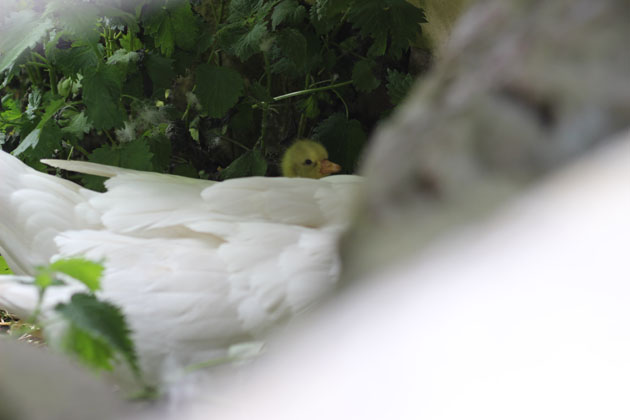 Just the other day a customer asked me if I had ever carved a goose sculpture and I had to reply that I hadn't, though I really have meant to for many years.   I've said 'one day I will' too often.  For anyone who knows me I won't need to explain, but I'm ridiculously (and unapologetically) fond of my geese who live here at my workshop, and I have all the inspiration I need close at hand.
Today I'm filled with new, unrestrained purpose for the project.  My next quarry visit will include selecting a block of stone for a goose sculpture.
A little miracle today is the reason.  After thirty days under the warmest down, and receiving the most diligent and unwavering care, an egg became a faltering, fluffy yellow tiny gosling, pipping and peeking out from under a protective wing.
It is such a tender and beautiful scene – I feel quite emotional, and joyful, and proud of my goose.  I will carve to honour the moment.