Dog Sculpture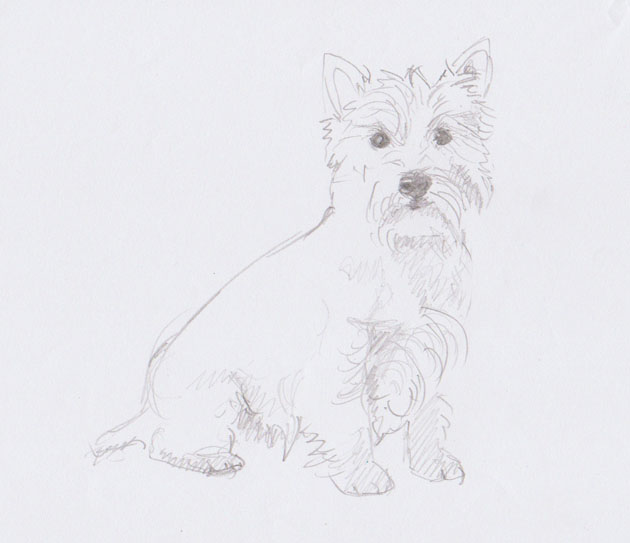 Or should I say three dogs sculpture.
Westies carved in Portland Limestone – I met the three West Highland White Terriers who were the subjects for this carving.   They visited me here a few times, so I got to know them a little.   Immediately their huge personalities were evident, alert, happy, exploring.  It was enormously helpful in giving a character and life to the carving.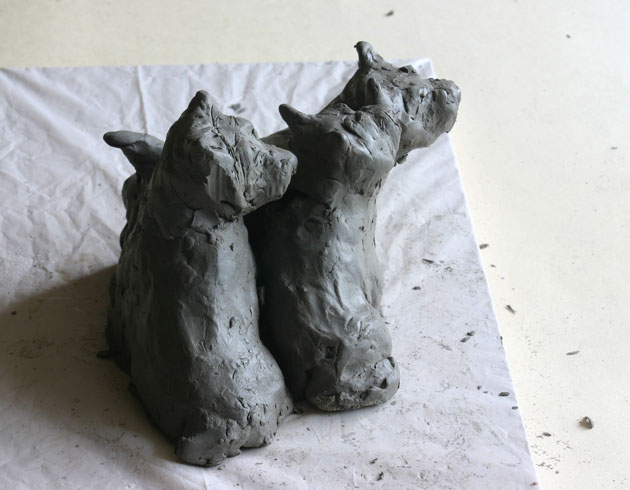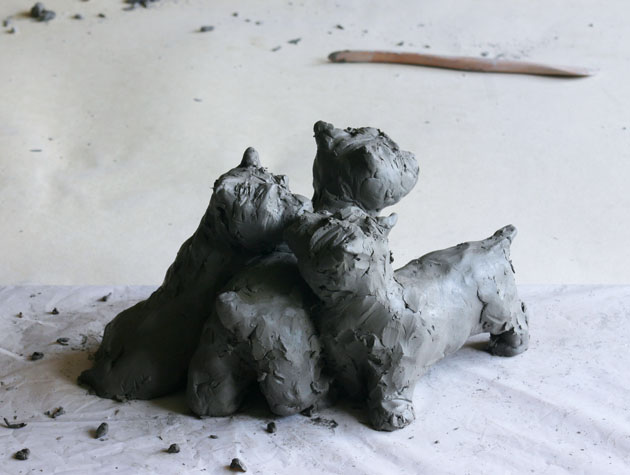 Before starting the carving I sketched the dogs and worked on a few clay maquettes to get a grouping for the sculpture, which was to be from a single block of stone.  Once the pose was decided, I got underway.  I took photographs of the stages of carving, so there's a good catalogue of the sculpture's progress.