Domboshawa Bird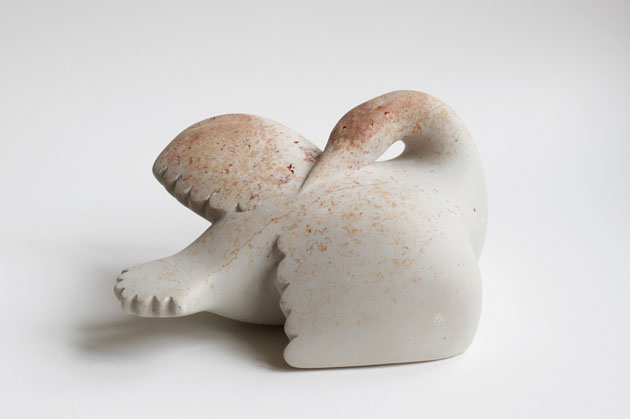 Domboshawa is a village north of Harare, Zimbabwe.  The village is named after a large granite hill near the village and there are several rock formations at the top of the hill which have been created by natural erosion.  One of these 'balancing' rocks is known as The Whale, because of its whale like shape.  The hill and rocks are covered with lichen, which at Domboshawa is red, green or grey.
Dombo-shawa is a Shona word derived from Dombo, meaning rock or stone, and shawa meaning red.
The hill is a National Monument in Zimbabwe and has some examples of cave paintings which date back almost 6000 years.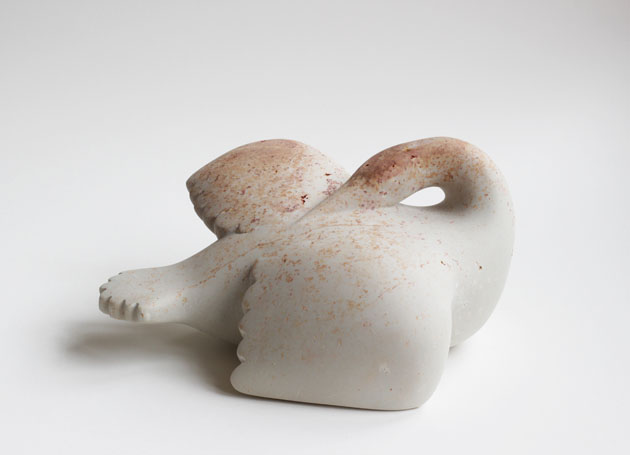 Domboshawa Bird is carved in a white serpentine from Domboshawa and is sprinkled with pink and rusty-red colouring.  It is a lovely thought that Bird might be partially covered by markings from the red lichen, or camouflaged within it – but actually I think it is the iron minerals in the serpentine stone.