Dove Sculpture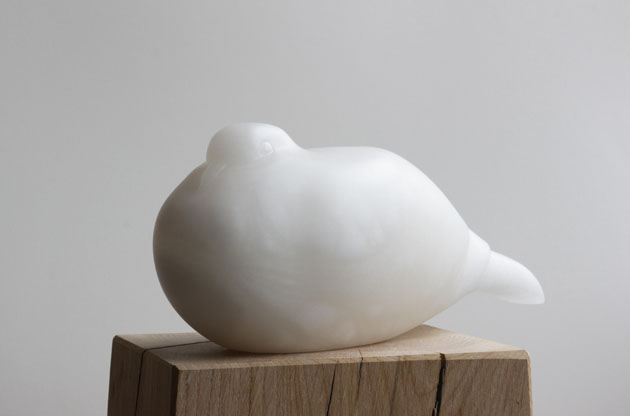 The Dove sculpture I've been working on is now finished.  I've spent many hours of sanding and polishing to remove any tool marks visible and leave the stone surface as clean and pure as I can.  Alabaster is so inherently beautiful in terms of depth and richness of colour, veining and patterns that polishing it is the best way to reveal those characteristics.
It has certainly brought out the feathery, cloud-like translucency of this piece of stone, giving the Dove a sort of mysterious glow.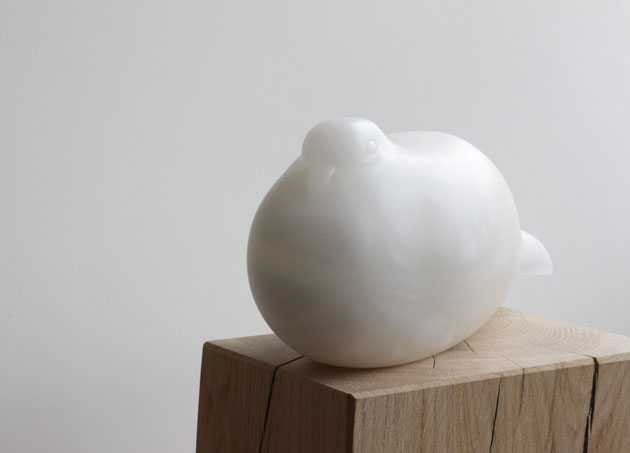 Intriguing for the visual senses with a tactile soft and silky texture.