Exhibition at the Sculpture Lounge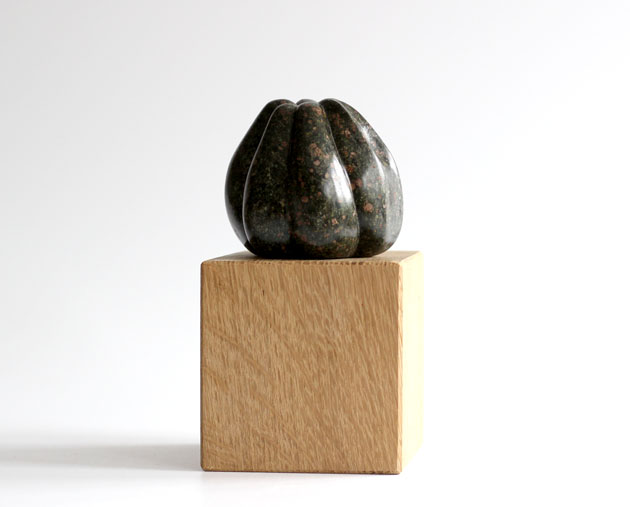 Here are a couple of sculptures I'm showing at the Summer Exhibition at the Sculpture Lounge from 25 June – 17 July 2022.
My pieces for the show are a series of organic shapes and small, mostly for indoors as they're in a variety of delicate, polished stones.
This piece is called Pod Variegatus – and carved in Cornish Soapstone.  Measuring a very handleable 4″ diameter at the base and a little over 3″ in height.  I love the spots and speckles in this stone – some are pale grey and others a lively red colour which keeps you exploring the splotched lobes.
Carved in the same stone, showing speckles in cream, white and light grey, is Frond.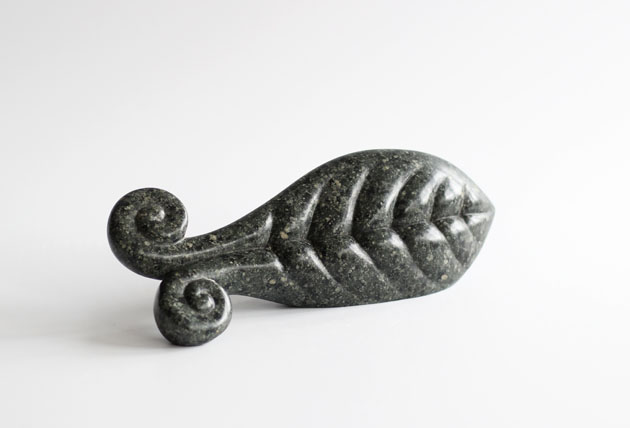 Frond is all about the wonderful unfurling of fern or bracken stems, the coiled and bunched up branchlets about to burst open into their feathery beauty.  I absolutely love this stage of their growth.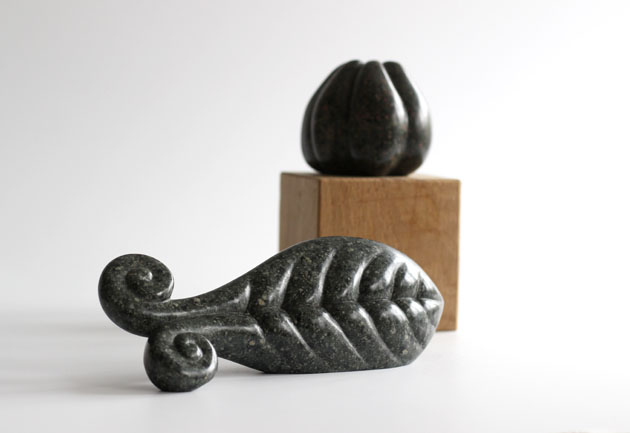 Sculpture Lounge Summer exhibition – details