An exhibition for bird lovers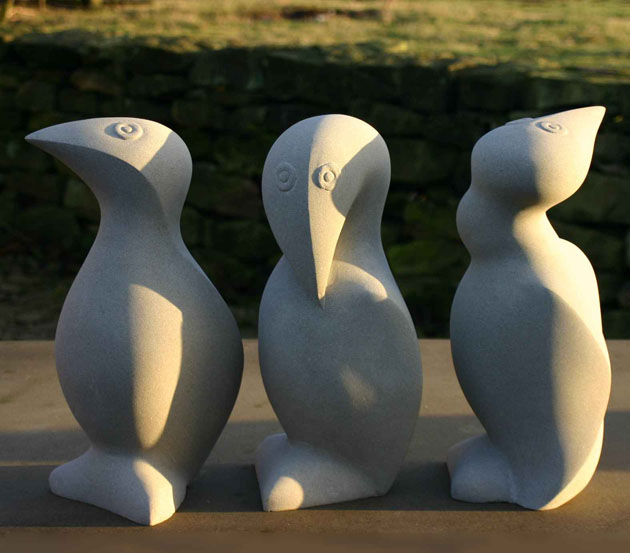 In the workshop I'm busily making new work for my first exhibition of 2019 at the Craft Centre and Design Gallery in Leeds – the show is called Tweet – aptly, as all the pieces on display are works inspired by the beauty of birds.
The line-up includes a range of disciplines – artists working in ceramics, stone, wood, jewellery and mixed media.  If you are even just the teeniest bit of a bird fan, this is one to pop in your diary, the show offers a delight of exceptional handmade art and collectables.
It is always an inspiration and surprise when exhibiting with a group of artists with the same interest, as we all interpret the subject differently and have a different perspective of what is beautiful about birds.
There will be birds in flight, birds nesting, birds with beady eyes and birds resting.  Some birds shiny, some birds colourful, sculpted birds, painted birds and birds on plates, wire birds and a bird or two in willow.
If I'm not careful I'll spoil the joy you'll have in finding all the different birds – this is a feast and a treat for the collector and admirer of bird art.
Tweet – 16 March to 22 June 2019
The exhibition starts on 16th March and runs until the 22nd June 2019 at the
Craft Centre and Design Gallery, City Art Gallery, The Headrow, Leeds  LS1 3AB.
Details of the exhibition and a little taster of the bird art on show can be found on my Tweet exhibition page.