My favourite symbol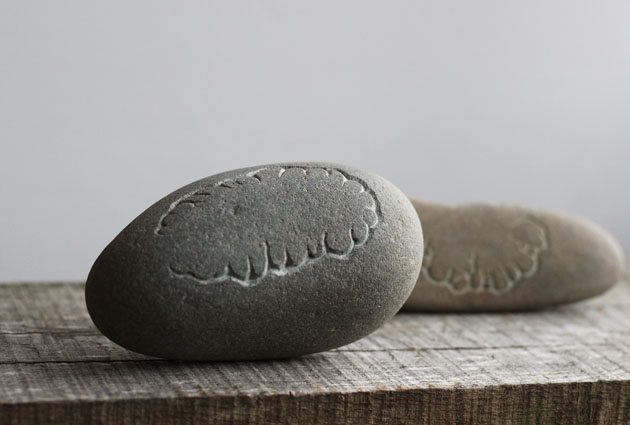 Most of us I think like to set off on little expeditions to seek out the new or adventure close to home.  Walking explorations nearby are my favourites.  I like to get the map out and plan a little route, usually there are features marked – old workings, a monument – I like to see what vegetation I'll be traversing, where the footpaths lead through scrub, a coppice or bracken,  where the springs are, outcrops and scree.   My very favourite mark is the one representing a quarry.  I'm drawn to the symbol – and plan my walk around it – often it says (disused) next to it.  They're not always easy to find on the ground, though I'm quite good at spotting even the smallest sign of stone!
I was looking at some early Ordnance Survey maps at the key, showing all the map symbols and where the mines, gravel and sand pits were.  Over the years the keys shown on the various Ordnance Survey mapping series have changed as the features in the landscape have evolved.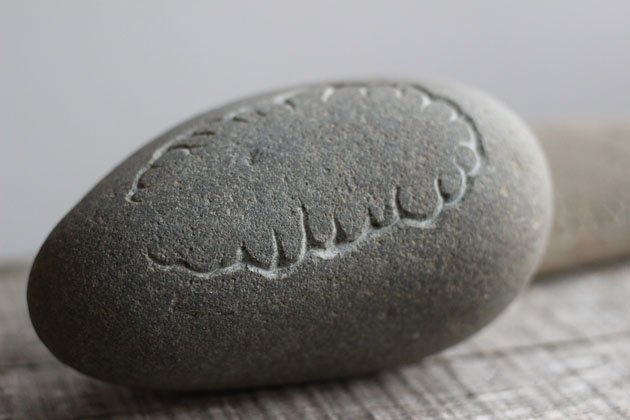 These maps were the result of the first ever national survey of England & Wales. From the late 1790's until 1874, a small army of surveyors covered every corner of the what was still an almost entirely rural country. Their work provided a stunning portrait of the landscape, with every farm, track, copse and hamlet recorded. Many of these features would have been unchanged for centuries, reminders of ancient patterns of settlement dating back to Saxon times. The maps elegantly capture the age of the canal, the coaching inn and the horse-drawn cart: the final decades of an agrarian society that was soon to be over-run by new transport links, rapid population growth and urban expansion.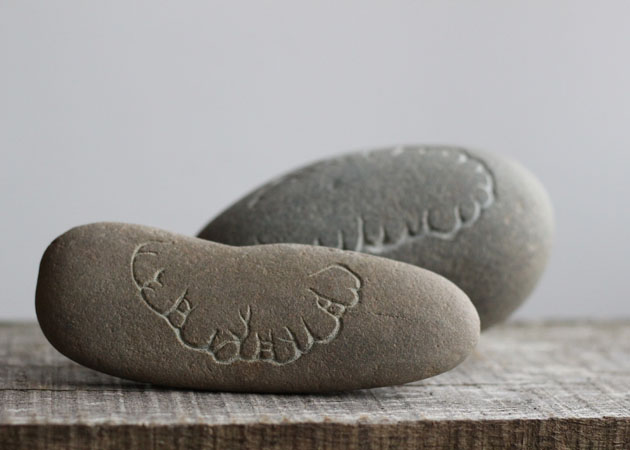 During my walk I thought what a great idea it would be to carve the quarry map symbol onto a piece of stone. Back at the workshop I chose a few stone pebbles, carving each with a quarry mark.  Initially I just made these with a light incised outline, but I'm going to experiment cutting deeper and winding the markings round the stone, following the contours of the pebble.   I'm rather excited about it all.
It wasn't anticipated, but I think the stones look quite primitive, reminding me of pre-historic rock art, examples of which can be found on the North York Moors nearby.  Perhaps my next explore can be to find some of these stones and look at them in a new light.