A frenzy of fledglings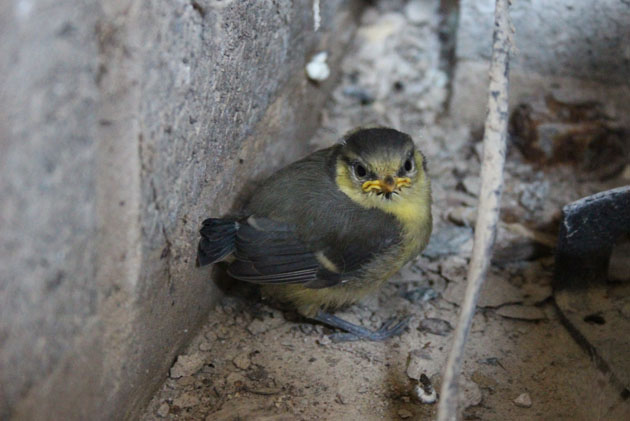 It is so busy at the workshop just now with birds free from sitting on nests frantically attempting to manage their broods, fresh fledged and wide-eyed.  My pair of blue-tits, who nested in the corner of my shed, encourage their young with constant calls and example flights upwards.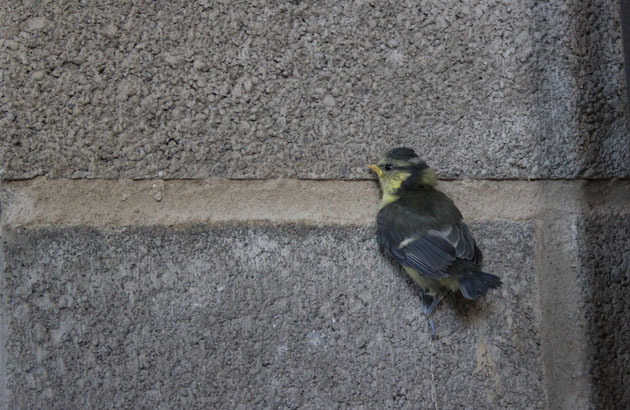 One baby took its first flight inside the shed, rather than out – and perhaps left the nest too early, as its wings didn't seem to take it far, or keep it air-borne.  I watched for a while – it pulled itself up the wall, with beak and claws, to the nearest ledge and then attempted a flight – only to plummet to ground (the dusty workshop floor).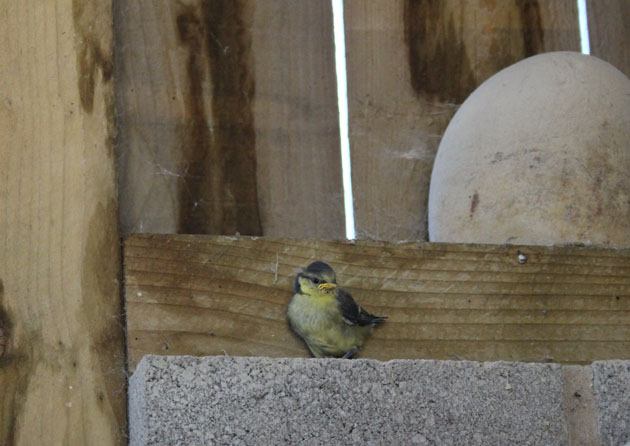 Once it landed in a bucket (which I put on its side so it could get out).   All the while the parents encouraging it on and feeding.
Blue tit parents work incredibly hard for their youngsters.  Mum took to using Hare's ear as a favourite perch from which to call to and reassure her youngster.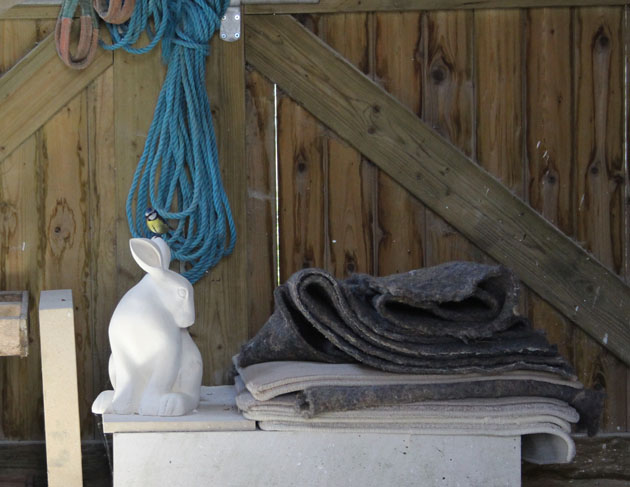 The following morning I found scattered feathers – which suggests predation, and that this little one didn't make it.  Felt sad all day.  We become so protective of our little bird families don't we – willing all to be well with their rearing.
I'm surrounded by success stories though – tree sparrow, nut hatch, blackbird, woodpecker and great tit young are vigorous and noisy in nearby hedges and trees and at my feeders.