A Frost Feathered Happy New Year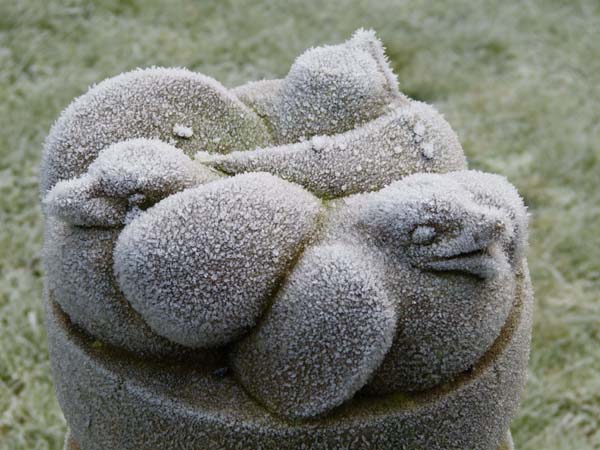 I'm so delighted to see this lovely picture!   I received it this morning from a customer, who bought my Fledglings sculpture, and this is a view of it in their beautiful garden- with all the little birds 'frost feathered'.
Looks as if we will see out the year all icy and frozen – but a big welcome 2015!
All my best wishes for a very
Happy New Year