Full of heart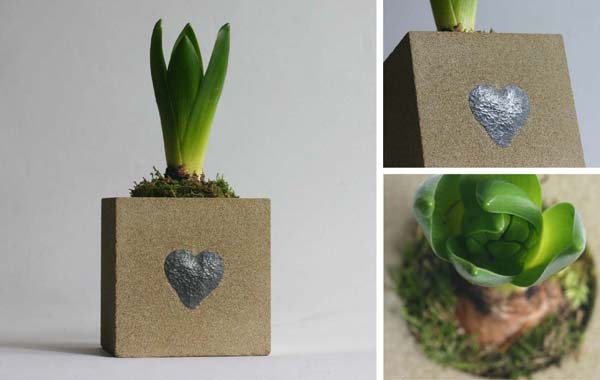 This is a little pot I made specially for Valentine's Day.  It is carved in my favourite sandstone and simply planted with a white hyacinth.  On the front I carved out the outline of a heart shape, and then infilled with lead, and tamped it down to give the metalic hammered effect.  I've wanted to make this little planter for a long time.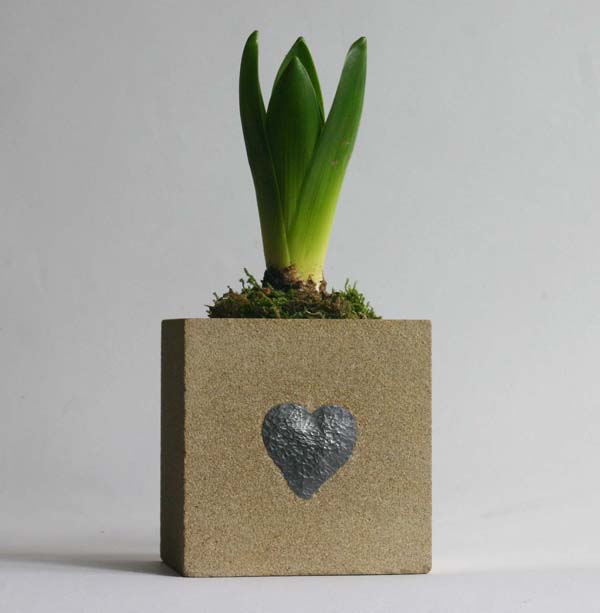 A few years ago I had an exhibition at the local Ryedale Folk Museum gallery – the idea was to make work based on the collection held at the museum, and in particular the Harrison Collection they'd recently acquired.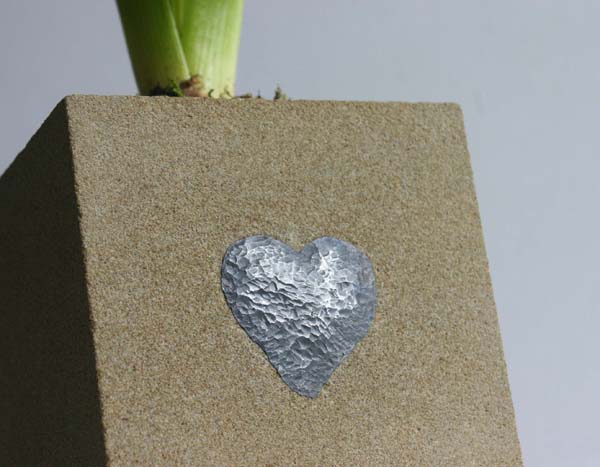 One of the objects I especially liked, was a small crucible shaped pot, made in lead.  It had writing on, and a lid with the Maltese cross of St John marked on the top.  It was a Tudor heart burial urn.  The pot was inscribed 'Here lith the harte of John Peck AD 1562'.  The lead urn with lid, were made to preserve the heart, which after John had died, was sent home for burial.
Throughout most of my childhood we lived in an old farmhouse, on one of the gable ends was a set of mullion windows, they were my bedroom windows.  Above them, dominant in the triangle at the apex of the roof, was a stone carved cross of St John of Jerusalem.  It was a great fascination along with the stories of the Knights and the Crusades.  I recognised the same cross on the lead urn.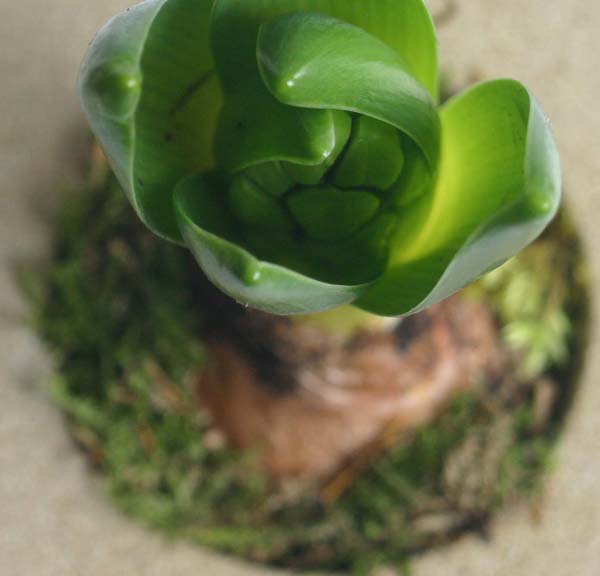 From this the idea of the little pot came about, with a lead heart on it.  I love the flexibility of lead and the act of tamping it into shape which leaves beautiful dimple marks, softly gleaming.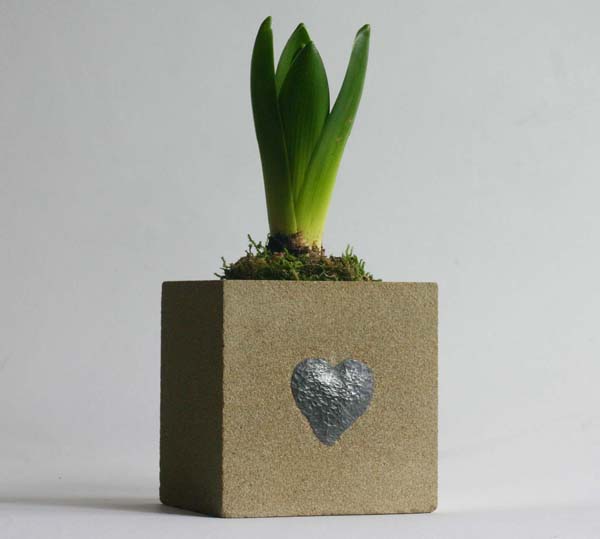 Happy Valentine' Day!