Furl and Frond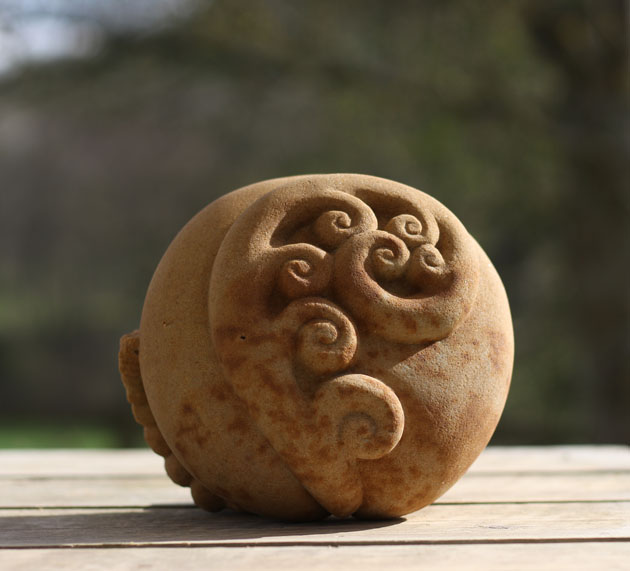 Fern sculpture carved in Sandstone with mottled colouring (like dappled sunlight)
Along with the appearance of Bluebells in Spring, ferns begin to show themselves, unfurling and stretching out their fronds.
They intrigue with their coiling new leaves, hairy stems and delicate fronds.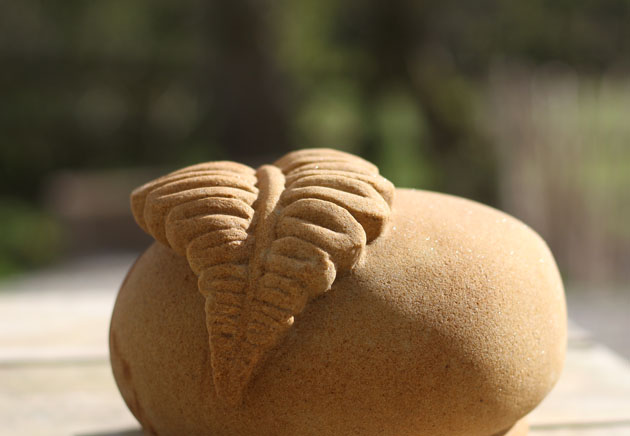 Furl and Frond fern sculpture is a commissioned carving, with a contemporary feel, incorporating ideas about the stone's creation many millions of years ago, and ancientness of ferns, originating in primeval forests.