Glim Holder in pollen hues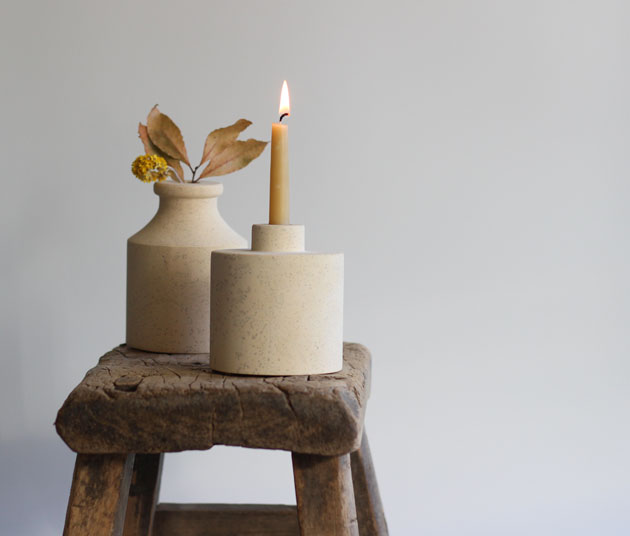 October arrives and I'm really noticing the darker nights and mornings, certainly a freshness in the wind, and the leaves are turning.
Without thinking really I'm making little changes too, and the other day bought some candles to add some cozy and because I can't resist the mesmerizing calming light.  The candles are slim and small and made of pure beeswax – the aroma when lit is subtle, warm, and honey scented.  (I got them from Rowen and Wren, who write brilliantly in their Musings about where and how they are made – it is almost as if they are describing the way I work!)
Quite magically I found they fit perfectly into my Cadeby stone vases.  I knew when I opened the box of candles that they would make a lovely pairing – it's the colour – the beeswax gets this suitably autumnal yellow from the pollen the bees collect and doesn't the stone compliment it just beautifully?
So, although it remains a very useful vase, it has become a Glim Holder too (glim is an old slang word for light, candle, or little lantern).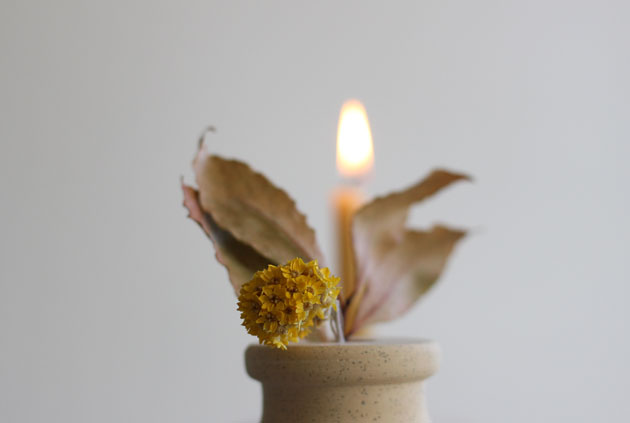 Shop Candle Holder/Cadeby Vase