Gold Leaf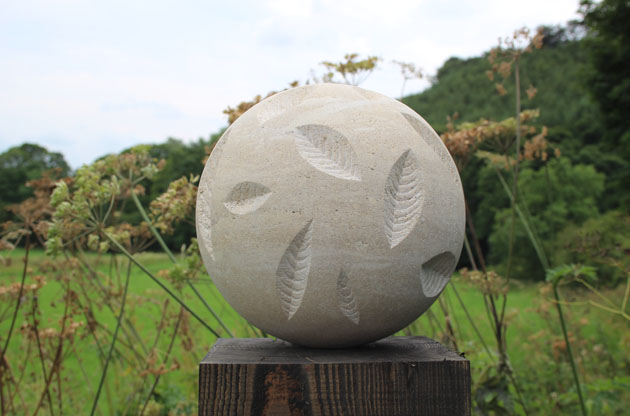 Stone finials and balls have been effective decoration on buildings and  structures for hundreds of years and have gone in and out of fashion in gardens over the centuries too.  I've always loved them as a styling feature – on top of gateposts, as a finishing touch to a wall, as a support for sundials or birdbaths, on the corner of a patio – in fact anywhere.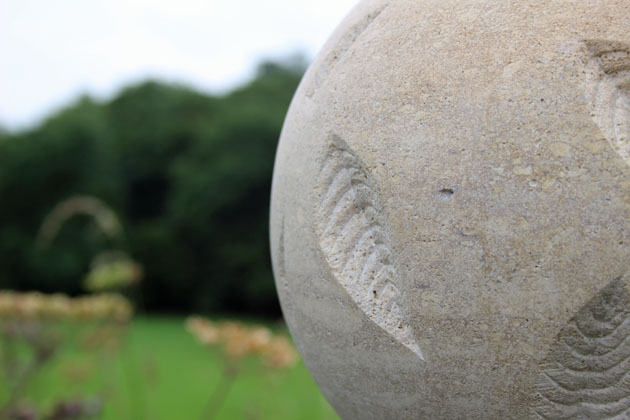 It seems that early man enjoyed making them as well, stone spheres are in evidence from Neolithic times, the ones found are fairly small and many are decorated on the surface.  I think there is still debate about what purpose they served and if they had special meaning.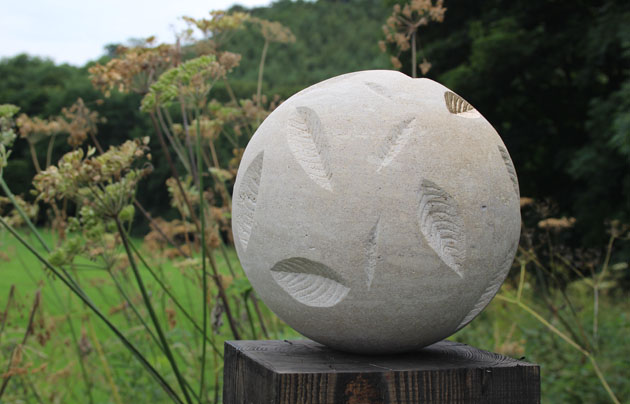 The carved stone ball makes such a simple focal point but is an engaging and enduring eye catcher.  To add a touch of decoration and give a contemporary feel, I've incised stylised leaves into the surface of this one, and gilded one of the leaves.
The carved leaves are scattered randomly on the whole surface, and give the effect of leaves falling or being blown and blustered about.
Gold Leaf – carved ball in limestone with incised decorative leaves – 8″ diameter