Goldcrest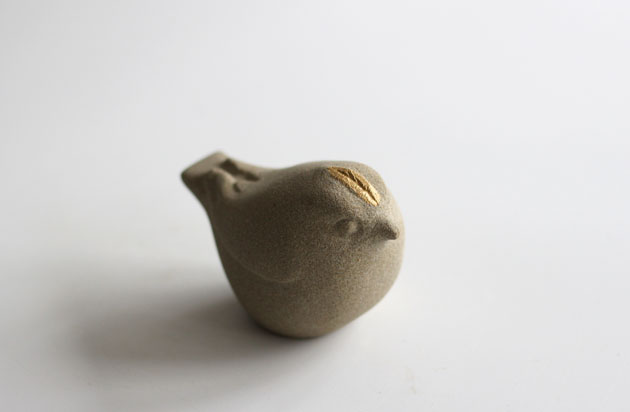 This is the first of what I plan will be a flock of Goldcrest – or – as I think I'll call it, a Castle of Kinglets!
A 'Castle', 'Court', or 'Princedom'  are collective names for Goldcrest, from the bird family Kinglets and Firecrests.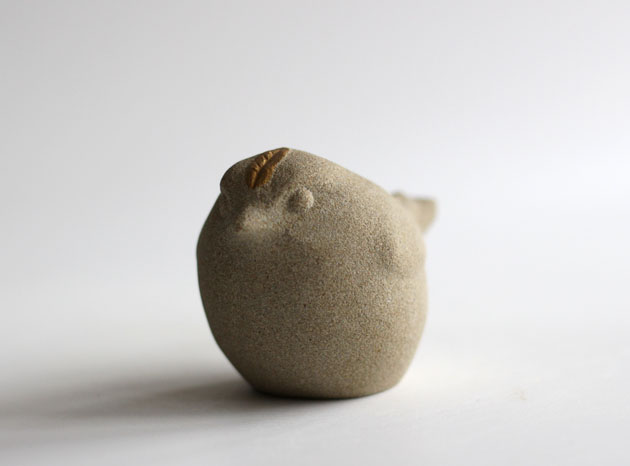 Goldcrests are the UK's smallest bird and have a golden coloured stripe on the top of their heads, the feathers of which they use for display at breeding time.   It is a tiny, round bird with dull olive-green upperparts, and buff to white colouring underneath.
They are found chiefly in coniferous woodland, favouring spruce, fir and pine where they avidly flit about collecting insects with their thin, pointed beaks from between the pine needles.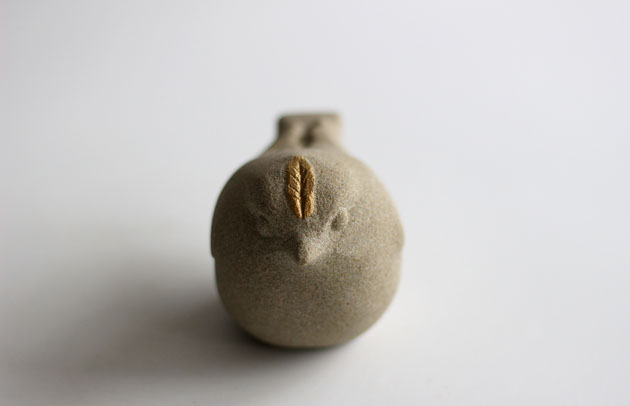 Goldcrests are keen nesters, producing a clutch of between nine and eleven eggs in late April.  Often they will start a second brood before the first has fully-fledged.  Their nests are cup-shaped and made from moss, lichen, spiders webs and feathers.
Goldcrest sculpture carved in Yorkstone – 4″ x 2 1/2″ x 2 3/4″ – with a gilded crown.
Shop Goldcrest sculpture