The Goose that laid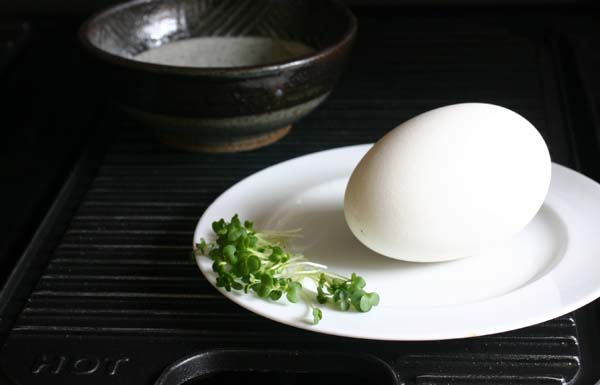 My geese have begun laying – in fact this is my very first goose egg of 2015.  I knew laying would start quite soon, as my girls went quiet and slow, giving much attention to their underparts and being rather secretive.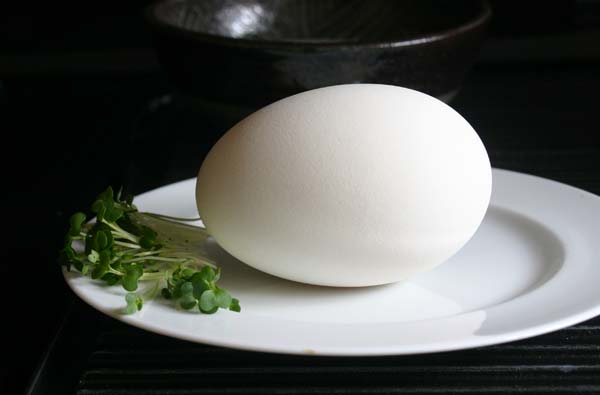 In my little 'Guide to Keeping Geese' it says that geese traditionally start laying on Valentine's Day. Realistically it is anytime from mid winter to mid summer, depending on the weather.   Mine usually lay early in the morning, (producing an egg every other day), sometimes staying on the nest until lunchtime – as if to rest after the ordeal!  They are excellent scrambled (the eggs that is) or made into an omelette, for baking and they make the creamiest custard ever.
Geese have been domesticated since ancient times, being kept for their meat, eggs and down feathers. There is archaeological evidence for domestic geese in Egypt more than 4000 years ago.  My three do a very useful job of keeping the grass mown at the workshop, they're beguiling, characterful and thus, very good company.  It doesn't surprise that they feature in many a legend and myth.  It is wonderful to think of Aphrodite coming ashore to be welcomed by the (Roman) 'Graces', whose chariot was drawn by geese and we all know the Mother Goose tales and the warning Goose that laid the Golden Egg.
And this is the Golden Goose – Laurie's new and entertaining game. It seems rather complicated – played with a pair of dice, any number of people can join in, and the aim seems to be to get round the goose to exactly finish on number 63.  Apparently if you land on a goose, your throw is doubled and you progress more quickly.  There's also something about paying a stake if you land on things like the ale-house, well, or maze.  If you're overtaken by another player, you must go back to their place, and then both pay a stake!  Does sound entertaining, if rather difficult to win.
Fancy a game?
Perhaps after I've done justice to my egg gift.