'Grits' Vase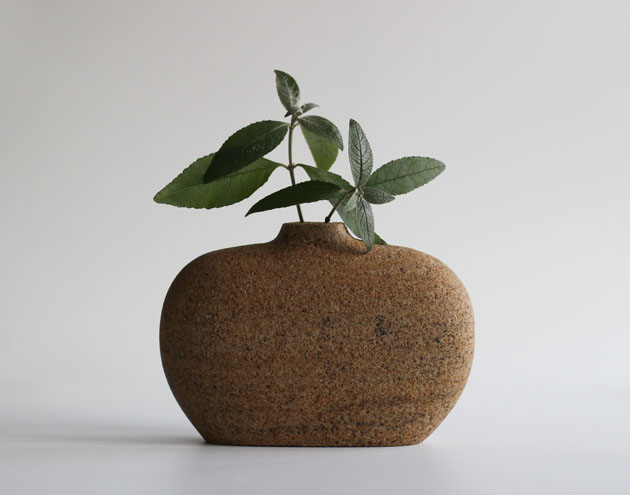 This stone is known as 'Grits' – a short-form for Millstone Grit.
Millstone Grit is the name given to any of a number of course-grained sandstones of Carboniferous age which occur in the British Isles.  The name comes from its use in earlier times as a source of millstones for use principally in watermills.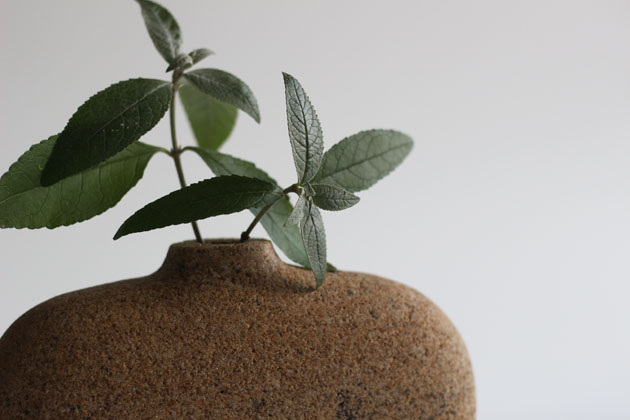 The term gritstone describes any sandstone composed of course, angular grains, and refers to such sandstones within the Pennines and neighbouring areas of Northern England.
Various sandstone beds of Millstone Grit have been quarried for building stone, paving flags and roofing material.  It is also used, usually where outcrops are plentiful, in dry-stone walls.  It found use in agriculture where is was hewn to make animal drinking troughs, and as mentioned, was used widely in cornmills where it was favoured for grinding stones.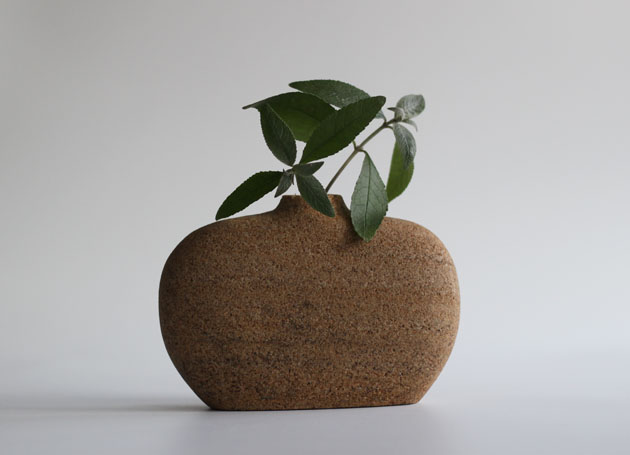 This vase is in Lingberry – the quarry is located near Barnard Castle, County Durham – which yields high quality building stone.  Lingberry Sandstone dates back to the fifteenth century when the original Streatlam Castle was built on the nearby estate.  In 1710 Streatlam Castle Hall was also built using Lingberry stone.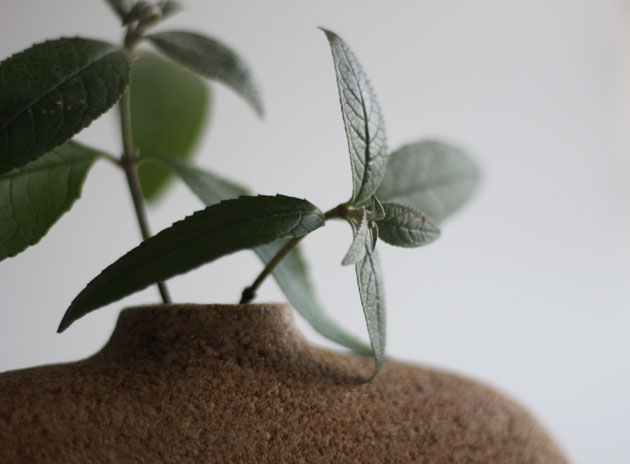 I love its texture, the mix of medium and course grains – and the colour – you can see the fine bands of darker veining, mixed with sandy buff and grey.  It is an especially good contrasting foil for cut flowers or plant material I think – these are some leaves from the Buddleja in the garden, picked just today.
Today I've joined 'In a Vase on Monday' hosted by Rambling in the Garden who has rose-buds in her vase!
#IAVOM