By Hand in Masham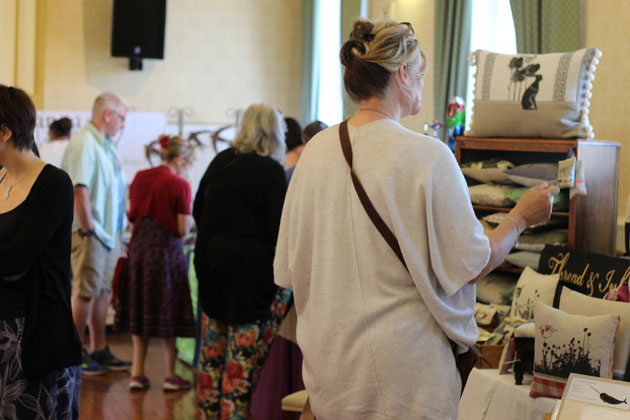 What a lovely day on Sunday – I arrived early at Masham Town Hall to set up at the Crafted by Hand event to be met by a band of volunteer helpers who carried boxes full of stone pieces and my plinths to my stand.
The sun shone and it was busy, visitors flowed all day – thanks to all who came, chatted and made purchases.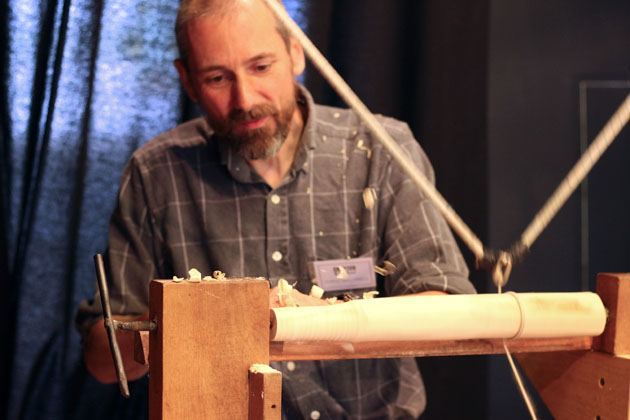 I was dying to have a go at wood turning on Chris Helliwell's hand made pole lathe, but delighted to just watch him expertly turn a piece of ash.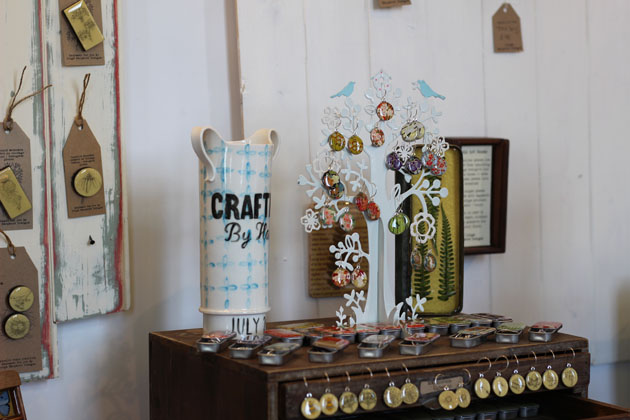 I met many of the other exhibiting makers and must mention my neighbour Leigh Shepherd who won the Best Presented Stand Trophy, (made by Charlotte Morrison), a well deserved award – congratulations!
And I loved this little badger made by Helen Pickard Ceramics, who was demonstrating and making lovely clay animals with groups of visitors.