Hare Sculpture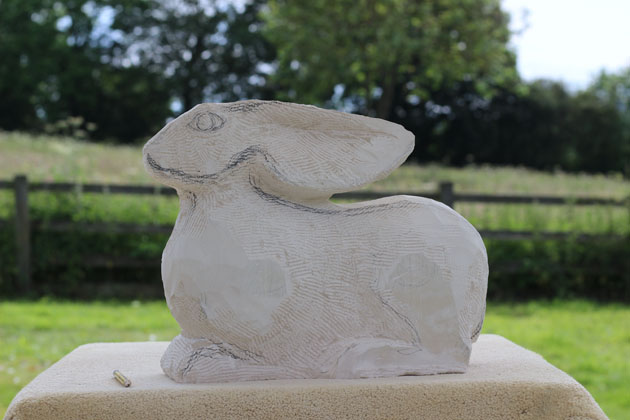 Showing some of the stages of carving my Hare sculpture in Portland Limestone.  The shape is roughed out and I'm just drawing lines to refine the outline and details in the head.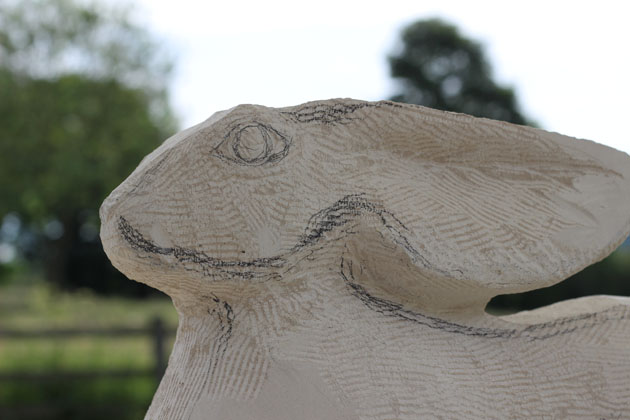 A Hare is so lithe and wild that in this stylised sculpture I have to get the flow and balance perfect, to give an indication at least that it might bound away if need be.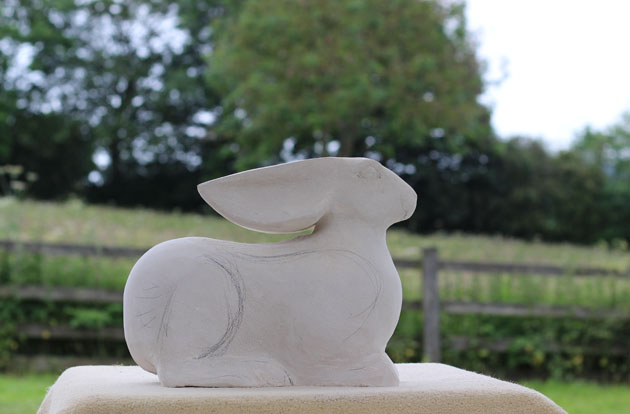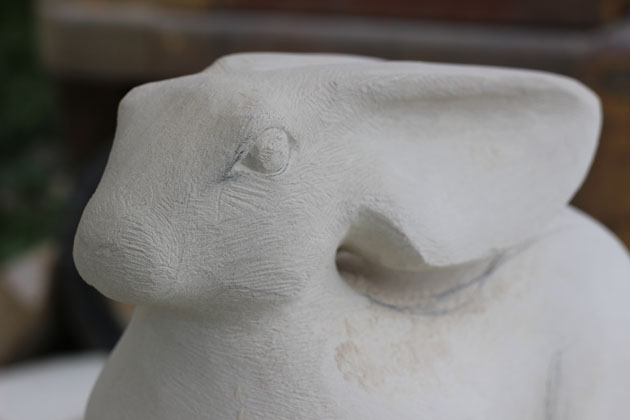 Putting in the finishing touches.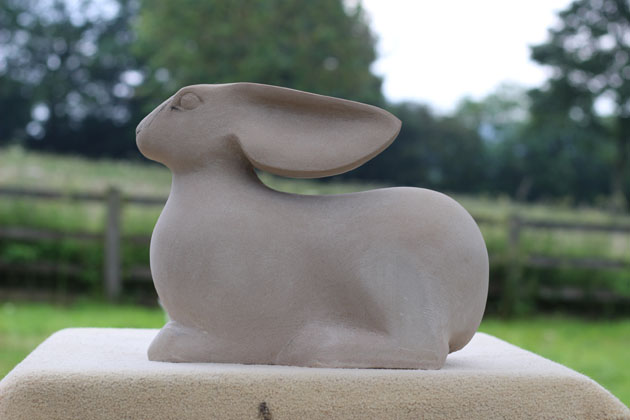 I called the sculpture Hogweed Hare because I'm surrounded just now with swathes of this umbelliferous plant.
Details of the finished sculpture – Hogweed Hare