She who hesitates ……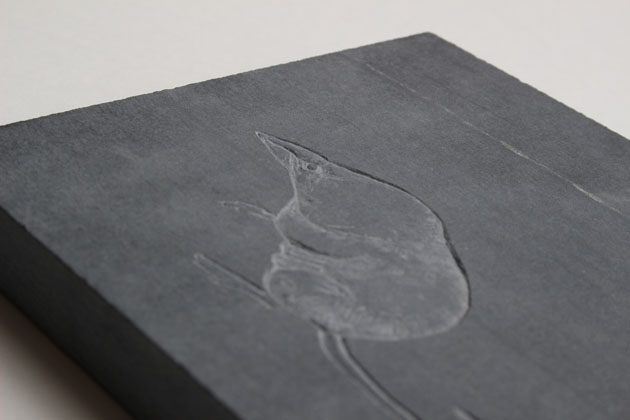 I've just started a little sketch in slate.  Having not worked slate before I made a very tentative start.  The efficient and helpful Burlington Stone supplied samples of their greenish Broughton Moor stone and the grey Brathay (which is the one I've carved here).  I have never thought of myself as a nervous carver, but this stone says otherwise.  It shows up every waver and hesitation, and every line that is not true.  It demands precision and accuracy, real accuracy.  A sweep and cut with the chisel in one clean move – I like the feel of it.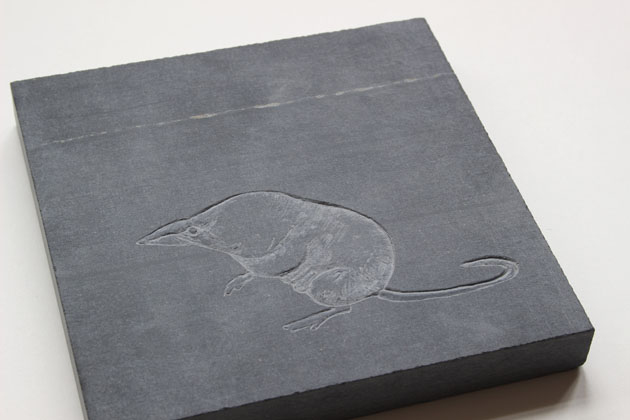 To start I've picked one of my favourite little mammals, a shrew – who looks himself a bit pensive and nervy.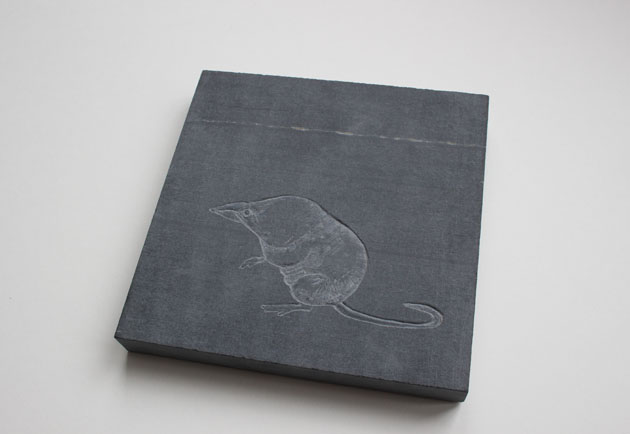 There's plenty to perfect here, more detail and cutting deeper, and I haven't polished the stone yet – I thought sanding to a soft eggshell finish.  This makes the stone silky smooth and darkens it too.  Then there are his whiskers to put in – and they will require a controlled confident hand.
I didn't finish the title of the post – in case I jinxed my carving – I don't at all want to be lost.
An alternative might have been Taming of the Slate!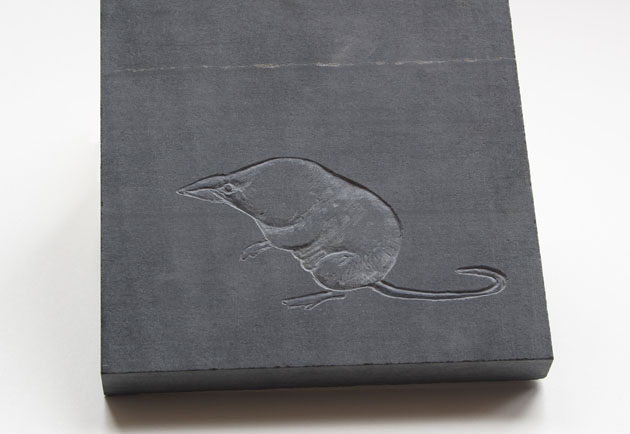 PS:  Incidentally the wording of the phrase He Who Hesitates is Lost is a misquotation or an adaptation of a quote in Joseph Addison's play Cato (1712) 'The woman that deliberates is lost'.   Either way it seems to apply.