Old Hushwing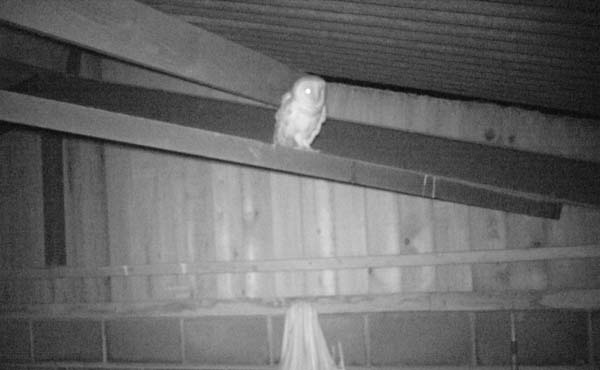 This is the Barn Owl I've been telling you about, here, here and here!
Last night I managed to get a picture of it, in my shed, appearing to look right at the camera!
I can't stop staring at it!
Old Hushwing is a another country name for a Barn Owl, and how beautifully it describes this astonishingly beautiful bird.  In Northern England it is also known as a Jenny Howlet (actually I also managed to catch a Jenny Wren on the camera last night too, also roosting in the shed!)
Do you know what your special local names for the Barn Owl are?  I'd also love to know if this is a male or female bird – I'm hoping one of you will be able to tell from this picture – do let me know if so!
I do have to make a mention here to thank Ron Bury, (Ron Bury's Wildlife) as I had a very frustrating time with my camera, and he helped me on the technical side sort things out and to understand my camera better, and gave generously extra help and advice – thankyou so much!