In the Workshop today – Partridges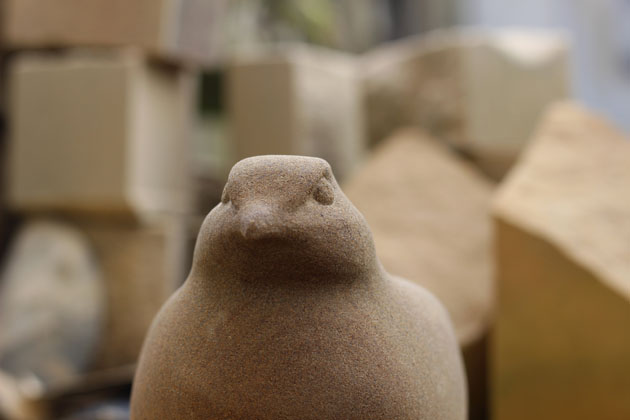 There's a growing bevy of partridges at the workshop – stone carved ones, and also the wild birds themselves, that seem to like to gather around my sheds.
Other collective names for Partridge are bew, covey, jugging, and warren.  I seem to be working in multiples, indeed in flocks, at the moment.  It is a busy creative time of making to ensure I have enough pieces for galleries showing my work.
This Partridge sculpture, along with other group members is bound for Watermark Gallery in Harrogate for their Christmas showcase opening in early November.