What inspires your sculpture?
This is a question I'm asked quite a lot.  Most obviously it is from my interest and love of wildlife – sometimes it is just an expression of how I see the world.
I do like to know my subject and invariably in researching it, I'm diverted to look up things I didn't understand, which lead to other connected subjects, that fascinatingly draw me down other paths, and then magically there's something that links everything and it all seems to make perfect sense.  Perhaps to divulge the inner workings of my mind whilst making, is only confusing, and there is an argument that a piece of work, once made, belongs to those who see it and how and why it came about is not important.
Sometimes I do feel the need to explain though, and tell the story – because it has enthralled, excited and infused me with energy along the way, and I want to share it, to nudge you and say
'hey! look what I've seen, look what's happened!'
There'll be things that make you feel alive and wild, enthusiastic and sparkly – it may be nature and wildlife as it is for me – or something different, but I suspect you like to express that joy.
So, I hope you don't mind me telling you about Birdman.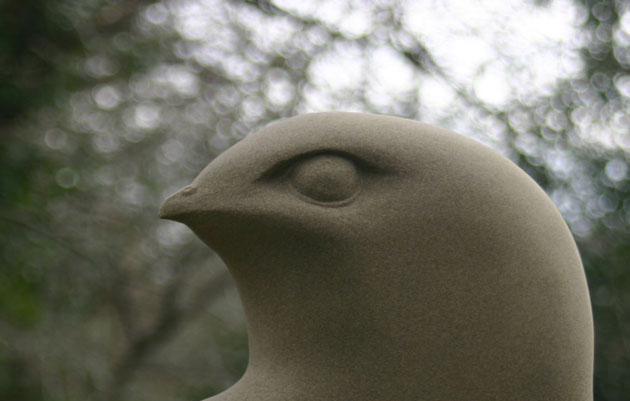 The pieces I've carved for my upcoming exhibition all began their life through some encounter with wildlife at my workshop.  I wanted to have at least one sculpture relating to the gallery, which is situated by the lake and woodland walks on the Hirsel Estate in the Scottish Borders.  I'd never heard of the Hirsel, or the grounds, but learned that after its purchase in 1621 by the second Earl of Home, it has been in the family since.  The 14th Earl, Sir Alec Douglas-Home succeeded Harold McMillan as Prime Minister.  His brother Henry was a broadcaster, but also a birdwatcher and ardent conservationist. He wrote a book about growing up at the Hirsel and his life-long experience of the birds and wildlife on the estate – The Birdman – Memories of Birds by Henry Douglas-Home.
One of Henry's favourite birds was the Swift, which he studied at length, even designing a special nest box, rows of which he put on the walls of the Hirsel and from which he monitored and recorded the Swifts that used them.
There was a very touching part in the book where he recalls how his father, recognising his young son's enthusiasm for birds, sent him a diary from the War front, with instructions that a daily record should be kept of all the species seen at the Hirsel.  Further encouragement was given by a weekly account from his father of the birds he was seeing in Gallipoli and Mesopotamia.
It brought to mind thoughts of the sages in Babylonian mythology and tradition, who were sent to teach wisdom to humans.  Some came in the form of humans with wings while others had the head of a bird.
So, this is how my Birdman came about.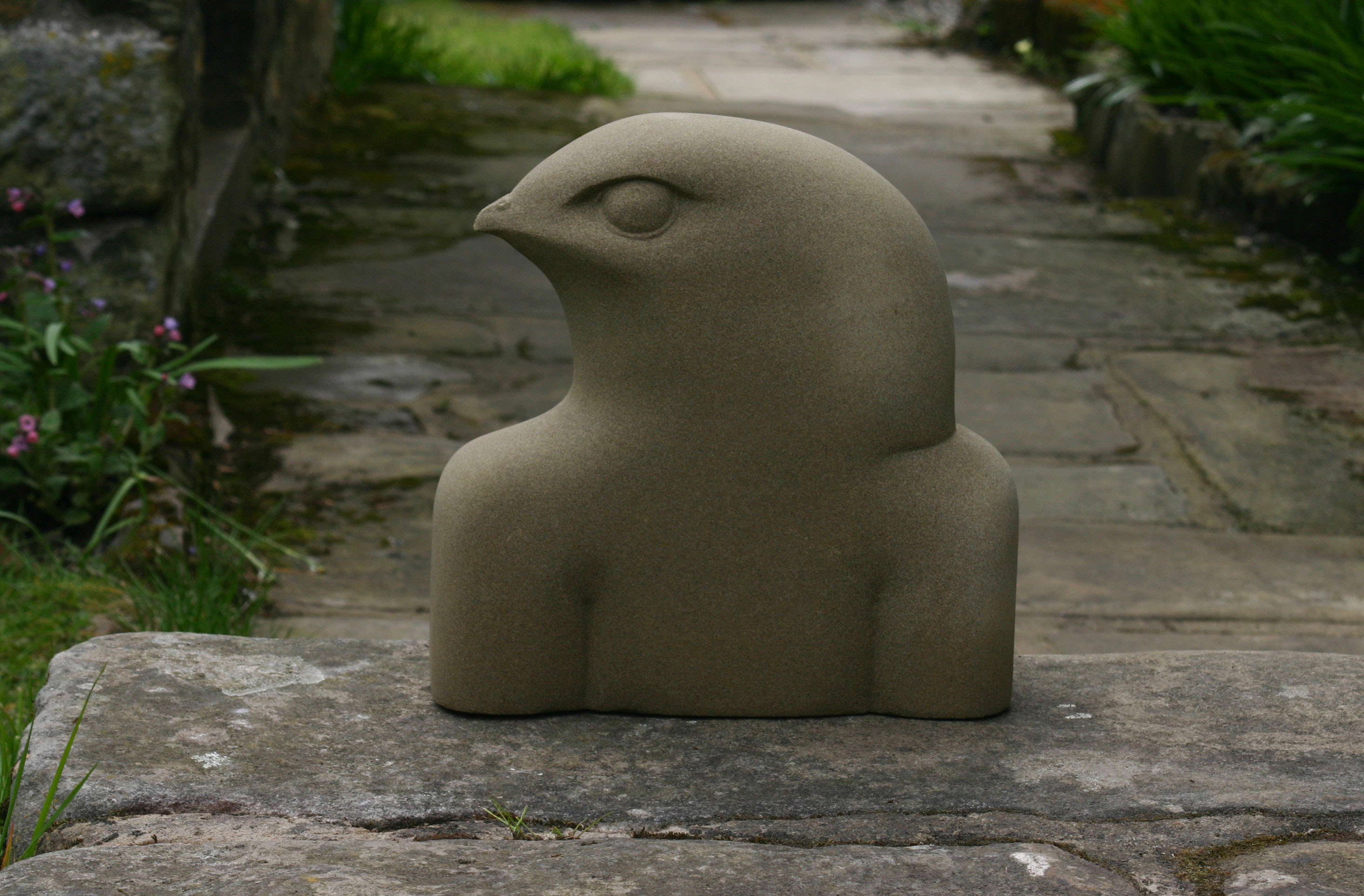 Birdman will be shown as part of my exhbition at the White Fox Gallery, Hirsel Estate, Coldstream  from 1st – 31st May, 2015