Lastingham in the UK Heritage Awards
Last week the prestigious ceremony in London of the UK Heritage Awards 2018 named its winners.   The awards recognise the best places to stay, finest historic houses, gardens, museums and heritage sites in the UK.
Castle Howard in North Yorkshire was the winner of the Great Places to Eat award, but so well deserved, and right here in the village – Lastingham Grange  was commended in the Outstanding Customer Experience category.
Lastingham Grange is a country hotel and restaurant (par excellence!) in Lastingham, which has been run by the Wood family for more than seventy years – huge congratulations to you all!
It seems accolades are pouring in for the region – I noticed York has just won the best place to live in the UK in the Sunday Times annual list – its modern culture and historic architecture helping secure top spot.
A little celebratory tour of Lastingham Grange
I walked up the hill past Lastingham Grange this morning – so here's a little montage of our special hotel in the snow.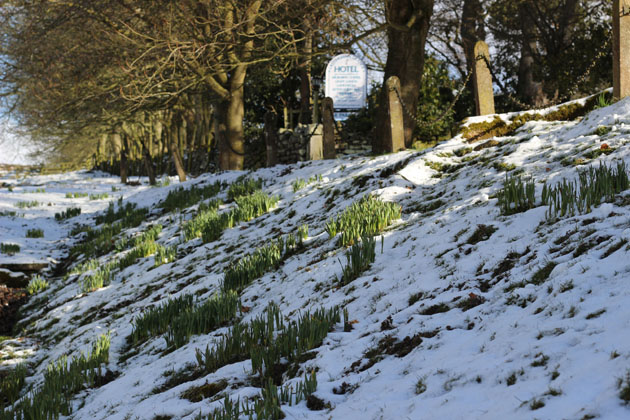 As you approach the banks are now bursting with bulbs pushing through despite the snow, which will look glorious over the coming weeks.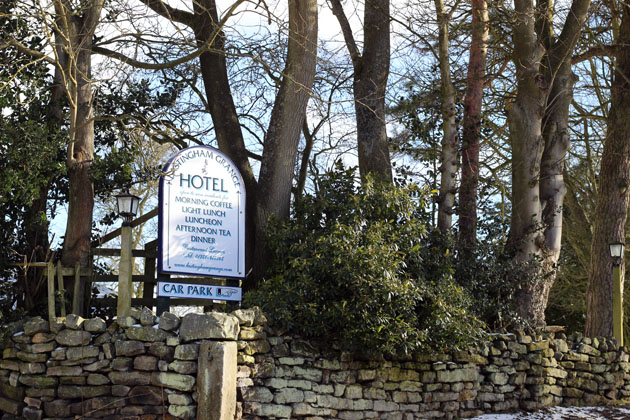 Lastingham Grange have an owl as their logo, which is on the sign here (sorry you can't see it very well – here it is).  You can hear owls hooting in the early evening and wonderful birdsong from the large peaceful grounds of the hotel.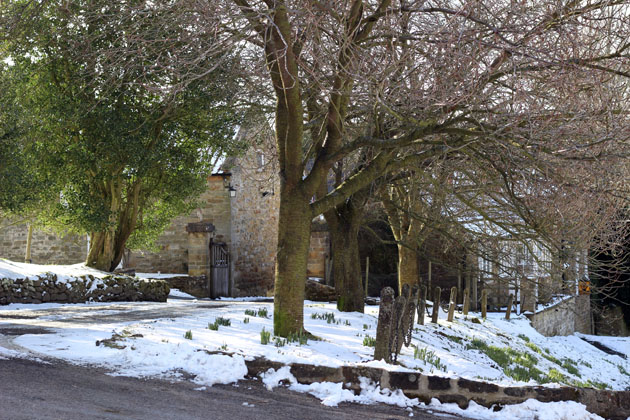 The entrance.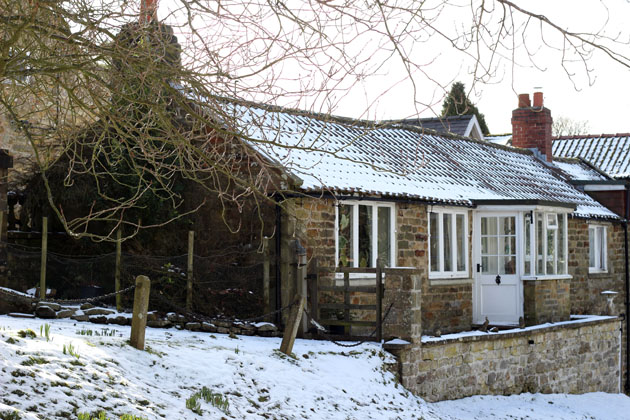 One of the reasons, I'm sure, for the commendation award, is the sensitive attention to detail in their welcome, friendliness and warmth, and this extends to the experience as a whole for visitors.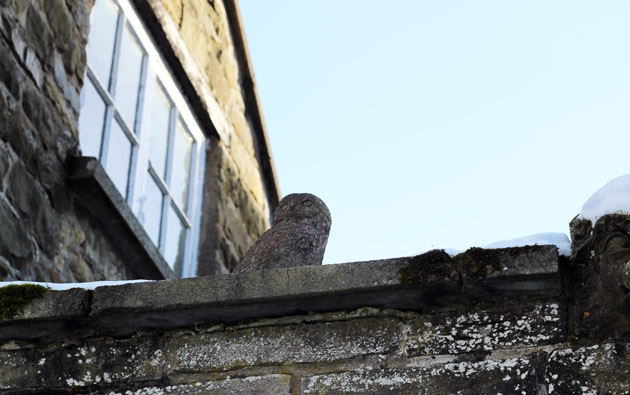 Those details are to be found everywhere – here the owl connection takes the form of a sculpture on one of the entranceways – it is a proud bird now!  Throughout  the glorious gardens there are lovely finds – another sculpture here, of a peacock.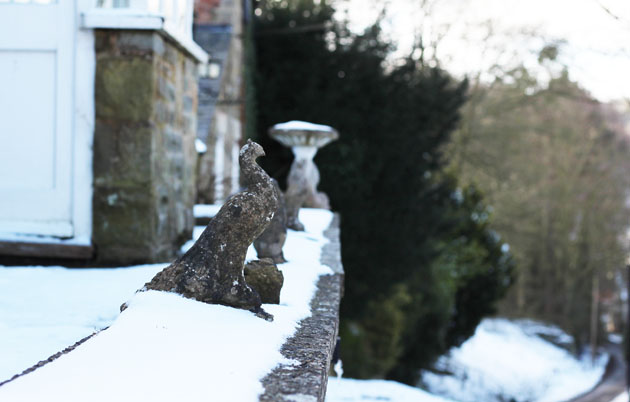 And lastly, the gateway opening to the North York Moors beyond, viewed from the hotel.