Lean Bird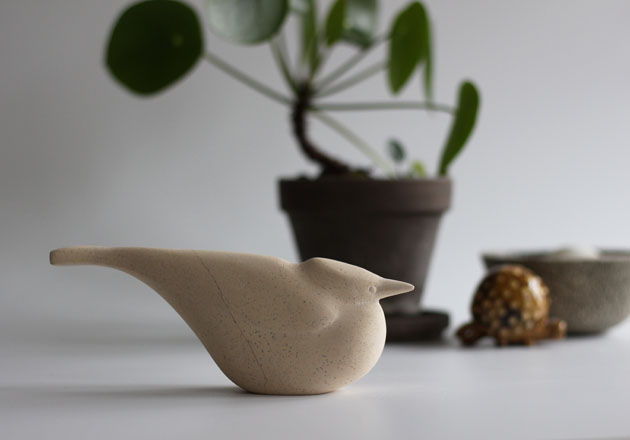 Sometimes I can't say where my bird sculpture shapes come from, except they're fashioned by an impulse, a sort of drive I let take charge.  Lean Bird has these undefined origins … well, perhaps not quite.  When I look at it now I recall at the beginning of January I saw a Heron fly over, mobbed by Crows.  It isn't often I see the Heron, perhaps three or four times a year.  It flies northward from Lastingham Beck, up over my workshop and the fields beyond.  I always say hello.
Remembered too the first time I saw a Little Egret, and also flocks of birds facing the wind, feathers and shapes streamlining them against the spite of a winter storm.
Lean Bird – a spur of the moment shape expressing a hundred or more birds.